Chief Editor: Daniel Dafe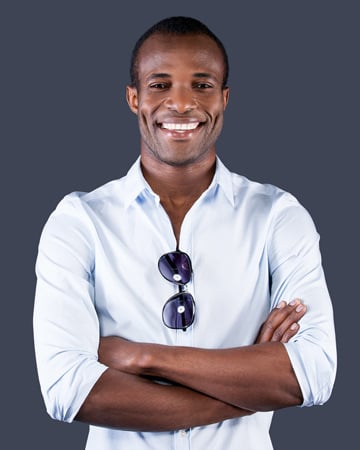 Daniel Dafe Umukoro, is the celebrated publisher of Oasis Magazine, a vibrant news medium in Delta State with motto: "Raising the Standard".
According to the publisher, Oasis Magazine is a tool, he intends to with other like-minds, compliment the efforts of those who are working hard to birth the new Nigeria.
Dafe, as he is popularly called, had his primary and secondary education at Ufuoma Primary School and Ufoma Secondary School respectively, and then proceeded to Excellence Secondary Secondary, all in Sapele where he sat for the West African Examination Council (WAEC) examination and came out in flying colours.
He is a graduate of Delta State University and presently resides in Delta State where he presides over Success Life Mega Church, which he founded several years ago..
The President, Niger Delta Youth Association, NDYA, worldwide, Comrade Victor James, has…
Read more
By Daniel Dafe An indigene of Abraka in Ethiope East Local Government Area of Delta State, Ovedje Otavwehoho Okotie also known and addressed as Johnson Ovedje Okotie, aged 53, also a member of the popular Okotie family in the said community, has been handed a five-month jail term for giving false allegation of kidnapping, attempted…
Read more
-CP Explains Why He Was Murdered By Daniel DafeThe Chairman of Ethiope East Local Government Area in Delta State, Chief Faith Majemite, has said that she has directed security agents in the area to fish out the killers of Ovie Wisdom Iroro who was yesterday shot dead by unknown gun men in Abraka.In a phone…
Read more
-Wants Him To Get New Hands To Help Actualise The 'Stronger Delta' Agenda -Says Okowa Did Well In His First Term By Daniel Dafe The National President of the Episcopal Bishops and Christians Movement for National Rebirth (EBCM), Bishop Dr Duke Akpososo, has said that "Okowa must ensure the smooth transition to the next round…
Read more
By Moses DarahThe burial ceremony of the Okpako Orere of Esaba community, Great Pa Richard Vwavware Ekabo, who passed on at the University Teaching Hospital, Port Harcourt after a brief illness on Monday, 14th October, 2019 would hold today, Thursday, 16th January, 2020 in his Esaba hometown.In a statement signed by the eldest son, Very…
Read more
By Daniel DafeThe Arewa Community in Delta State has declared support for the Deputy Senate President (DSP), Senator Ovie Omo-Agege, adding that he can rely on them for their continued support whenever the need arises, as they promised to remain solidly behind him.The group said this after a meeting held recently at Mammy Market 4,…
Read more
By Daniel Dafe 2023 governorship hopeful under the platform of the All Progressives Congress, APC, Olorogun Jaro Egbo, has congratulated the Bishop of Ughelli Diocese of the Anglican Communion, and Chairman, Delta State Pilgrims Welfare Board, Cyril Odutemu, over his choice as the Archbishop-elect of Bendel Diocese. Egbo in his congratulatory message added: "With your…
Read more
A cross-section of participants in Sapele Stadium during the programme Snooker activities in Koko …at the bar Some participants enjoying activities at the pool side in Koko The walkway of Time Off Resorts, Koko …enjoyment galore for participants Group photograph with Time Off ladies Group photograph with Time Off guys Road walk by participants during…
Read more
By Dafe Rukevwe An aspirant for the House of Representatives seat, Ethiope Federal Constituency, during the 2019 elections, Chief Kesito Oweh, has said that he is on the vanguard for the fight to make sure that Abraka produces the next chairman in Ethiope East Local Government Area. Chief Oweh who spoke to Oasis Magazine (OM)…
Read more
The Speaker of the Delta State House of Assembly, Rt. Hon Sheriff Oborevwori, on Wednesday, January 8, 2020, congratulated Governor Okowa on his victory at the Supreme Court, Abuja. According to the Speaker, the victory of the Governor at the Supreme Court was well deserved and expressed gratitude to God for making the Governor coming…
Read more
By Our ReporterThe Speaker of the Delta State House of Assembly, Rt Hon Sheriff Oborevwori has congratulated  the Secretary to the State Government ( SSG), Barrister Chiedu Ebie on his 49th birthday. Felicitating with the SSG on his birthday, the Speaker described him as tested and trusted, adding that he is a  very thorough person. In…
Read more
… Says It's Fire For Fire Against Criminals By Patrick Ochei A new Commissioner of Police, Hafiz Mohammed Inuwa has taken over the leadership of Delta State Police Command from CP Adeyinka Adeleke who is proceeding on a course at the National Institute of Policy and Strategy Studies in Jos with immediate effect. The new…
Read more
By Daniel Dafe The Ovie of Umiaghwa-Abraka Kingdom in Ethiope East Local Government of Delta State, HRM AVM Lucky Ochuko Ararile (rtd.), and his wife, the Oniemo of Umiaghwa-Abraka Kingdom, HRM Opuriuchi Ihuoma Ararile, have successfully hosted the 2019 edition of the annual Christmas party for children in the community. Over 1000 children trouped to…
Read more
By John Tega The Inspector General of Police (IGP), Mohammed Adamu, has ordered the immediate deployment of two Assistant Inspectors General of Police as well as four Commissioners of Police to states. Niger Delta Today reports that Mr. Adeyinka Adeleke, who is the Commissioner of Police in Delta State has been replaced with CP Hafiz…
Read more
By Our Reporters The Speaker of Delta State House of Assembly, Rt Hon Sheriff Oborevwori, has implored Christians to allow humility to take the centre stage in their lives and make sacrifice for one another. In his Christmas message, the Speaker also called for total reflection on the story of the birth of Jesus Christ,…
Read more
By John Onos The Commissioner for Information, Mr Charles Aniagwu, has applauded the Deputy Governor of Delta State, Deacon Barr Kingsley Burutu Otuaro, for hosting his boss, the Governor of Delta State, Senator Dr. Ifeanyi Okowa, Members of the Delta State House of Assembly, commissioners and other top government functionaries to an end of year party.…
Read more
-As Potholes Threatens Commuters In Delta By Phil Abha Oil giant, Chevron Nigeria Limited, CNL has been accused and knocked over safety failure and exposure to hazardous operations within its areas of operation in Warri, Delta. The accusation of CNL for condoling safety hazards came from a popular Chief in Warri Kingdom, Chief Barr. Robinson Ariyo,…
Read more
By Daniel Dafe The leaders and members of Police Community Relations Committee (PCRC), Sapele Area Command, have successfully held a one-day end of year security town hall meeting. The programme which was organised in collaboration with the Senior Special Assistant to Delta State Governor on Security and Intelligence Gathering, Hon. Tony Edafioghor, took place yesterday…
Read more
By Daniel Dafe The Resident Pastor of Victory International Family Assembly (The Root Church), Sapele, Rev. Temtitope Akinfesola, has said that his consecration as a Bishop was a call to more service, adding that he will do even more as he resumes in Lekki, his new place of assignment. Akinfesola said this during an exclusive…
Read more
By Daniel Dafe The President General (PG), Urhobo Progress Union (UPU), Worldwide, Chief (Engr.) Joe Omene, has said that "the programme organized by Chief Moses Taiga at Urhobo House (Uvwiamughe), recently was Ika/Ijaw Day," saying that calling it Urhobo Day was unfair. Omene spoke to journalists recently at his residence in Mosogar. The outspoken PG…
Read more
…Fixes 5th/6th Of Feb 2020 For Final Verdict The Federal House of Representatives Committee on Public Petitions has directed the managements of the Nigerian National Petroleum Corporation (NNPC) and Warri Refining and Petrochemical Company (WRPC) Ltd to maintain the status quo amidst ongoing rumours of downsizing of the workforce at the nation's most viable refinery.…
Read more
The burial of Mrs. Philomena Opha Darah, the late wife of Prof Godini Darah, former Chairman, Editorial Board of The Guardian and Daily Times, will take place on Friday, December 20, 2019. Mrs. Darah had passed on, Saturday, November 16, 2019 at the University of Benin Teaching Hospital after a brief illness. According to a…
Read more
By Dafe Rukevwe The Commissioner of Police, Delta State, CP. Adeleke Adeyinka, has said that the ban on the use of fireworks is still in force, adding that the Command will enforce all the extant laws prohibiting the use of fireworks such as "knock-out," "banger" etc. In a press release signed by the Police Public…
Read more
Architect Barry Whyte Okojie By Daniel Dafe The trending news of meat in a food bought for a lady by her lover in Abraka turning to a snake has been laid to rest, as our investigation showed that it was a mere rumour. Oasis Magazine (OM) swung into action today to confirm the disturbing news…
Read more
Says N500 Million Lawsuit against Opeans Executive Director For Defamation Of Character Has Commenced By Our Reporters The Managing Director of Lym Consults Nigeria Limited, Mr. Larry Otu, has challenged the Executive Director of Opeans Nigeria Limited, Ben Obi Nwoye, whose Company Opeans Nigeria Limited premises was purportedly sealed up by the EFCC to display…
Read more
By Dafe Rukevwe A politician in Delta State, Comrade Augustine Okokoro is seeking protection from the international community over constant threats to his life and family since the end of 2019 general elections in Nigeria. Okokoro who ran for the Delta State House of Assembly seat for Ethiope East Constituency, under the platform of the…
Read more
By Daniel Dafe Publishers of newspapers and magazines in Delta State, under the aegis of Association of Community Newspaper Publishers of Nigeria (ACNPN), Delta State Council, will on Thursday, December 5, 2019, host their annual 'ACNPN Lecture and Awards' ceremony. The programme scheduled to take place at Topview Hotel, Asaba, Delta State, will  be chaired…
Read more
The Economic and Financial Crimes Commission EFCC has sealed up an Offshore Safety Training Centre along Opete Road in Warri, Delta State belonging to Opeans Nigeria Limited. It was alleged that Opeans Nigeria Limited which operates an Offshore Safety Training Centers both in Warri and Port Harcourt has been fraudulently issuing International Association of Drilling…
Read more
By John Tega Rising from a well attended emergency Urhobo National Congress on the 23rd of November, 2019, Urhobo Progress Union (UPU), has resolved to postpone the election into the National Executive Council (NEC) (constitutionally fixed for first week of December 2019) for one year. This decision, we learnt was taken upon the recommendation of…
Read more
By Daniel Dafe The outgoing Secretary of Urhobo Progress Union (UPU), Youth Wing, Comrade Efemena Umukoro, has said that the dissolution of the executive of the youth wing by the parent body was long overdue, saying that Louis Anidi should rather apologise to Urhobo youths and not express shock as he stated in a publication…
Read more
-Says The Decision Was Taken Because He Refused To Be A Stooge To Anyone By Daniel Dafe Comrade Louis Anidi has expressed shock over the dissolution of the executive of the Youth Wing of Urhobo Progress Union (UPU), Worldwide (Ighelle), by the National Executive of the parent body. In a press statement by Anidi made…
Read more
By Daniel Dafe The National Executive of Urhobo Progress Union (UPU), Worldwide, has dissolved the executive of the association's youth wing, Ighelle, led by Comrade Louis Anidi. In a press statement by UPU made available to this reporter, UPU said: "We have reached an agreement to dissolve the UPU Youth exco. Since the past one…
Read more
–Appeals To Agege To Settle Rift In Delta APC By Daniel Dafe "Lots of things have happened from during the 2019 elections till now, but we are praying that All Progressives Congress (APC) faithful in Delta State will see the need to come together and foster the unity that can give us a formidable front…
Read more
By Daniel Dafe The inauguration of the Delta State Chapter of the Society of Women Accountants of Nigeria (SWAN), alongside the investiture of Mrs. Lucy Okena ACA, as pioneer Chairperson, has successfully held. The event took place today at Wellington Hotel, Effurun, Delta State. Present at the auspicious occasion were the Governor of Delta State,…
Read more
-Promises To Release Debute Single In Few Days Fifteen years old talented musician, Klev, with real name, Eyetan Clivert Oghenemudia, has said that he will take over the Nigeria music market shortly. In a press briefing, Klev added that his debut single will be realsed in a few days. Klev was given birth to in…
Read more
By Phil Abha Tension mounts in the Niger Delta as Nigerian military under the Nigerian Navy have allegedly laid siege at Escravos, anchoring their gun boats at the front of Oporoza creek, the traditional headquarters of Gbaramatu Kingdom in Warri South-West, Local Government Area, Delta state. Our correspondent in a chat with Barr. Gideon Mulade from the…
Read more
By Daniel Dafe The investiture of the pioneer Chairperson of the Society of Women Accountants of Nigeria (SWAN), Delta State Chapter, Mrs. Lucy Okena ACA, is scheduled to hold, alongside the inauguration of the group in the state, on the 23rd of November, 2019. The occasion will take place at Wellington Hotel, Effurun, Warri, Delta…
Read more
By Daniel Dafe The Onajite Efedede-led Female Youth Wing of Urhobo Progress Union (UPU), Worldwide (Emete' Urhobo), has rejected the interim management committee constituted by the Minister of Niger Delta Affairs, Chief Godswill Akpabio, to coordinate the Niger Delta Development Commission (NDDC), awaiting the screening of the board members by the Senate. In a statement…
Read more
By Daniel Dafe Comrade Jeremiah Friday aka Apple Water, a student of the Federal University of Petroleum Resources, Effurun (FUPRE), has emerged th Coordinator of National Association of Nigerian Students (NANS), Zone B. The election held yesterday at the University of Nigeria Nsuka (UNN) in Enugu. NANS Zone B comprises of all tertiary institutions in…
Read more
By Our Correspondents The Warri Branch of Nigerian Bar Association, (NBA), has rejected the proposed list by the Judicial Service Commission (JSC) of Delta State to the National Judicial Council (NJC) for the appointment of judges in the state, knocking the State Chief Judge for appointing his son as High Court Judge, saying that due process was not followed. In…
Read more
By Our Reporters A twenty year old man identified as Mr. Godspower Chukwuka Igbomor, has been crushed to death by a trailer. Returning from Auchi with a full load of granite enroute to Kwale, the incident occurred at about 6.50 am on Thursday, October 17, 2019, along Ogume/Kwale road by Nduku Primary School, Ogbole Ogume.…
Read more
-Begs Buhari To Replace Dokubo With A Capable Person -Describes His Appointment As A Huge Mistake -Says He Has Overstayed His Welcome By Our Correspondents Conveners of Ijaw Unity Rally And Peace (IURP), have warned the Special Adviser to the President and Coordinator of the Presidential Amnesty Programme (PAP ), Prof Charles Dokubo, against threatening the Federal Government with renewed wave of violence in the…
Read more
By Daniel Dafe Members of Peace Initiatives Council (PIC), a group formed to tackle the lingering crisis in Urhobo Progress Union (UPU), have successfully inaugurated a the Urhobo Peace and Unity Committee (UPUC), urging the group to unite the two warring factions of Chief Joe Omene and Chief Moses Taiga that have continued to lay…
Read more
–Urge Dokubo To Pay Ezonebi -Call On President Buhari, DSS, NSA To Wade Into The Matter By Phil Abha The delegates of the Ezonebi Training Centre, on Wednesday protested over the non-payment of their coordinator, Enetimi Evah Ezonebi. The delegates blocked the southwest road in the early hours of the day, demanding the Presidential Amnesty…
Read more
As Workshop On MTEF Opens In Asaba For Lawmakers By Our Correspondents The Speaker of the Delta State House of Assembly, Rt. Hon. Sheriff Oborevwori, has commended the State Governor, Senator Dr. Ifeanyi Okowa for introducing the Medium Term Expenditure Framework (MTEF) in the state. In his opening remarks on Thursday in Asaba, at a two-day workshop on Medium Term…
Read more
By Phil Abha The member representing Warri Federal Constituency at the House of Representatives, Hon. Chief Thomas Ereyitomi JP, has sued for peaceful coexistence among Itsekiri and Urhobo indigenes residing in Warri, and other ethnic groups in the area. Chief Eteyitomi made the disclosure in Warri recently, while reacting to recent developments leading to a…
Read more
By Daniel Dafe The President of Urhobo Progress Union (UPU), Female Youth Wing (Emete), Worldwide, Onajite Efedede, has said that the separate visit of the body to a House of Representatives member representing Ughelli North/Ughelli South/Udu Federal Constituency, Honorable (Rev) Francis Ejiroghene Waive, and Senior Advocate of Nigeria (SAN) and Minister of State for Labour and Employment, Festus Keyamo, will soon…
Read more
…Set To Inaugurate 36-Member-Forum Headed By Akporhonor By Daniel Dafe Peace Initiative Committee (PIC), a group formed to settle the lingering crisis in Urhobo Progress Union (UPU) will on October 12, 2019, inaugurate a 36-man-committee with a mandate to unite the two warring factions of Chief Joe Omene and Chief Moses Taiga that have continued…
Read more
A Chieftain of the All Progressives Congress, APC, Chief Ovo Ofigo on Thursday said he will still determine who become the President of Nigeria and the Governor of Delta State in 2023. Ofigo who is the Ogbarode of Ughievwen Kingdom in Ughelli South Local Government Area of Delta State made the assertion in a statement…
Read more
Governor of Delta State, Ifeanyi Okowa, has suspended his Special Assistant on Special Duties, Ovie Success Ossai, without salary for two months. Sahara Reporters, an online news platform reports that the suspension of the governor's aide was not unconnected with a post he made on his Facebook page of a grant of N3.5bn given to the…
Read more
–Says Commissioner Was Quoted Out Of Context On The Issue Of Provisional Approvals By Daniel Dafe The Chairman of National Association of Proprietors of Private Schools (NAPPS), Delta State Chapter, Deacon Monday Ifoghere, has said the Commissioner for Basic Education, Delta State, Mr. Patrick Ukah, was quoted out of context by journalists, adding that the…
Read more
By Our Reporters The Speaker, Delta State House of Assembly, Rt. Hon. Sheriff Oborevwori, has called on Nigerians to remain hopeful and steadfast for a better nation. The Speaker in a statement by his Chief Press Secretary, Mr. Dennis Otu to mark the 59th Independence Anniversary of the nation, predicted a bright future for the…
Read more
By Phil Abha The federal lawmaker representing Warri Federal Constituency at the House of Representatives, Hon. Chief Thomas Ereyitomi JP, has felicitated with Warri Federal constituency, Deltans and Nigerians as the nation celebrates her 59th independence anniversary, as he charged Nigerians to consolidate on the democratic gains achieved so far since after independence. Chief Ereyitomi JP…
Read more
By John Tega/Daniel Dafe The Secretary General, Urhobo Progress Union (UPU), Youth Wing, Worldwide, and a human rights activist, Comrade Efemena Umukoro, has said that no patriotic Urhobo indigene will partake in the inaugural public lecture to be organized by Urhobo Renaissance Movement (URM) tomorrow, October 1, 2019, at the Petroleum Training Institute (PTI), Effurun,…
Read more
By John Onos Sapele Okpe Community in Sapele Local Government Area of Delta State, has unveiled a statue of Late Senator David Omueya Dafinone to mark the anniversary of his death, describing him as a gift to the nation, and hoping his legacy will inspire others into becoming better citizens. Unveiling the statue in Sapele,…
Read more
…Appeals To Okowa, Diden To Intervene, Vows To Resist Marginalisation By Daniel Dafe The President General, Urhobo Progress Union (UPU), Worldwide, Chief (Engr.) Joe Omene, has lamented the treatment meted on staff of Delta State Oil Producing Area Development Commission (DESOPADEC) of Urhobo extraction by the newly appointed Managing Director (MD) of the Board, Chief…
Read more
By Daniel Dafe The Urhobo Renaissance Movement (URM) will on Tuesday, October 1, 2019, hold her inaugural public lecture with theme: 'Urhobo Rebirth.' At the programme scheduled to hold at Petroleum Training Institute (PTI) Conference Center, Effurun, Delta State, a lecture titled: "A Renaissance in the Urhobo Nation and the Quest for Leadership" will be…
Read more
By Daniel Dafe Organisers of the Wisdom Class talk show will on Saturday, 6th September, 2019,present awards to the immediate past Deputy Vice Chancellor, Delta State University, Abraka, Prof Austine Anigala, and 12 others. The theme of the event scheduled to take place at Benbo Hotels, Abraka is 'The Principles of Success in Life.' According to…
Read more
By Daniel Dafe The Deputy Senate President (DSP) and Member representing Delta Central Senatorial District at the Red Chambers, Barrister Ovie Omo-Agege, has mourned the demise of a chieftain of the Peoples Democratic Party (PDP) in Ethiope East Local Government Area of the state, Chief Ochuko Unuagba, popularly referred to as Peteke, saying that the…
Read more
By Daniel Dafe The President, Urhobo Progress Union (UPU), Youth Wing, Worldwide, Comrade Louis Anidi, has said that the decision of the Deputy Senate President (DSP), Senator Ovie Omo-Agege, to attend the thanksgiving service of the Chairman of the Delta State Oil Producing Area Development Commission (DESOPADEC), Michael Diden, popularly known as Ejele, was in…
Read more
…Extends Hands Of Fellowship To Opponents By Our Correspondents The Speaker of the Delta State House of Assembly, Rt. Hon Sheriff Oborevwori, on Monday, September 23, 2019, dedicated his victory at the election petition tribunal to God and the people of Okpe State Constituency just as he extended hands of fellowship to his opponents. While thanking…
Read more
By Daniel Dafe The Executive Chairman, Ethiope East Local Government Area, Chief Faith Majemite, has congratulated the Delta State Governor, Senator (Dr.) Ifeanyi Okowa on his victory at the Election Tribunal, saying that it was one well deserved, as she hailed him for wielding through the storm to get the nod of the courts for…
Read more
… Seeks Aid To Settle Liabilities From Paid Ransom By Our Correspondents Forty five years old widow of kidnapped Nigeria Gas Company staff, Stephen Ugochukwu Igbayaka Adimora, Mrs. Judith Oruese Adimora, with six children between the ages of 6 and 15 years old, has raised alarm that her life was in danger in the hands…
Read more
By Daniel Dafe The President, Urhobo Progress Union (UPU), Youth Wing Worldwide, Comrade Louis Anidi, has condemned the move by Chief Rita-Lori Ogbebor and Itsekiri leaders to sue the Federal Government over the appointment of Olorogun Benard Okumagba as the Managing Director of the Niger Delta Development Commission (NDDC), adding that their opposition is selfish-based…
Read more
By Daniel Dafe The executive and members of Association of Community Newspaper Publishers of Nigeria, (ACNPN), Delta State Council, has passed a vote of confidence on the Commissioner of Information in the state, Mr. Charles Aniagwu. At a meeting held in its secretariat yesterday in Asaba, the association in a press statement added: "We resolved…
Read more
The Speaker of Delta State House of Assembly, Rt. Hon. Sheriff Oborevwori, has made his first appointments since his assumption of office June 10, 2019 as the Speaker of the Seventh Assembly. In a statement released and made available to newsmen, veteran journalists and author, Comrade Dennis Otu was reappointed as Chief Press Secretary CPS to…
Read more
Mr. Charles Aniagwu, Commissioner for Information, Delta State (l) & Comr. Jude Obiemenyego, Chairman, Association of Community Newspaper Publishers of Nigeria (ACNPN). By Daniel Dafe The Commissioner for Information, Delta State, Mr. Charles Aniagwu, has vowed to work with the Association of Community Newspaper Publishers of Nigeria, Delta State Chapter, adding that the State Government…
Read more
By Sunny Basikoro The Chairman, Board of Trustees, Democratic Youth Movement, Barrister Andrew Ukpebitere, has hailed President Muhammadu Buhari over the appointment of former Commissioner of Finance and Economic Planning, Delta State, Olorogun Bernard Okumagba as the Managing Director (MD) of Niger Delta Development Commission (NDDC). Ukpebitere made the commendation in a statement made available…
Read more
By Sunny Basikoro The leaders and members of Urhobo World United Union (UWUU), Lagos Zone, will on Saturday, September 14, 2019, hold their anniversary celebration. This comes after a successful anniversary ceremony of the Abuja chapter of the union recently. A press release by the group said: "Come this Saturday, the Urhobo World United Union,…
Read more
By Sunny Basikoro Hon. Stella Erhuvwuoghene Okotete, has congratulated President Muhammadu Buhari, over his victory at the Presidential Election Petition Tribunal, describing it as a well deserved one. In a statement signed and released on behalf of the Executive Director, Business Development, NEXIM Bank through her Special Assistant (SA) on New Media, Comr. Sunny Basikoro,…
Read more
By Daniel Dafe The President of Urhobo Progress Union (UPU), Youth Wing, Worldwide, Comrade Louis Anidi, has condemned the move by Ijaw youths to stop an Urhobo indigene from becoming the deputy governor in Bayelsa State. You will recall that Ijaw youths on Monday told the Bayelsa State chapter of the Peoples Democratic Party (PDP)…
Read more
–Congratulates Keyamo, Okumagba, Akpoyibo By Daniel Dafe The Chairperson of the Urhobo Progress Union (UPU), Female Youth Wing (Emete), Abuja Chapter, Eloho Majemite Okwo, has commended the Deputy Senate President (DSP), Senator Ovie Omo-Agege, for championing the cause of Urhobo Nation. Speaking to Oasis Magazine (OM) during an exclusive chat, Eloho Majemite Okwo, opined that…
Read more
By Daniel Dafe The Female Youth Wing of Urhobo Progress Union (UPU), Worldwide, Emete, has congratulated Dr. Sunny Akpoyibo over his appointment by the President of the Federal Republic of Nigeria, Muhammadu Buhari, as the President of the Council for Renewable Energy Nigeria (CREN), describing him "as a very noble and worthy son of Urhobo nation." The…
Read more
A group photograph of Chief Joe Omene, PG, Urhobo Progress Union (UPU), Worldwide (3rd l), Onajite Efedede, President, Emete (4th r), Eloho Majimete Okwo, Chairperson, Emete, Abuja Chapter (4th l), Edore Yugbovwre (2nd l) and other members of the chapter. By Daniel Dafe The Female Youth Wing, Emete, Urhobo Progress Union (UPU), Worldwide, yesterday,…
Read more
…Gives University Management 7-Days Ultimatum To Address Demands Or Face Total Strike Action …Commends DTSG Over Role Played So Far By Dafe Rukevwe The Joint Action Committee (JAC) of non-teaching staff unions of Delta State University (DELSU), Abraka, has issued a 7-day ultimatum to the management to meet its welfare demands or face total strike…
Read more
By Daniel Dafe The President Of Urhobo Progress Union (UPU), Female Youth Wing (Emete), Worldwide, Efedede Onajite, Has Backed The Choice Of Dr. Pius Odubu And Bernard Okumagba As The Chairman And Managing Director Of The Niger Delta Development Commission (Nddc) Respectively. In A Press Release Made Available To Oasis Magazine (Om), Efedede Wondered Why…
Read more
By Daniel Dafe The President of Urhobo Progress Union (UPU), Youth Wing, Worldwide, Comrade Louis Anidi, has congratulated Barr. Festus Keyamo (SAN) over his appointment as the Minister of State for Niger Delta Affairs by President Muhammadu Buhari. Anidi, spoke to Oasis Magazine (OM), during a phone conversation earlier today. According to him, Keyamo's appointment…
Read more
By Daniel Dafe The President of Urhobo Progress Union (UPU), Women Wing (Emete), Worldwide, Efedede Onajite, has congratulated Mr. Benard Okumagba over his appointment by President Muhammadu Buhari as the new Managing Director of Niger Delta Development Commission (NDDC), noting that 'this was the case of a round peg in a round hole'. Onajite, who…
Read more
By Daniel Dafe The President General of Urhobo Progress Union (UPU), Worldwide, Chief (Engr.) Joe Omene, has felicitated with Mr. Benard Okumagba over his appointment by President Muhammadu Buhari to head the Niger Delta Development Commission (NDDC). Chief Omene, who spoke to Oasis Magazine (OM), during an exclusive interview in Mosogar also congratulated the Urhobo…
Read more
By Daniel Dafe The President of Urhobo Progress Union (UPU), Youth Wing, Worldwide, Comrade Louis Anidi, has congratulated Mr. Benard Okumagba over his appointment by President Muhammadu Buhari as the new Managing Director of Niger Delta Development Commission (NDDC). Anidi, who spoke to Oasis Magazine (OM), during a phone conversation, said that this appointment was…
Read more
By Daniel Dafe The Urhobo Progress Union (UPU), Worldwide, under the leadership of Chief (Engr.) Joe Omene, some weeks back, lifted the suspension of two executive members of the youth wing, Comrade Louis Anidi, President and Comrade Efemena Umukoro, Secretary. Some months back, the duo were handed indefinite suspension by the parent body over gross…
Read more
By Oguns Sammy The Nigeria Union of Journalists (NUJ), Warri Correspondents' Chapel, have sued for unity and oneness amongst journalists in the state and beyond, to give room for a stronger and virile union. The Union made this known after a Congress of the union yesterday at its secretariat, 12, Gbiaye Street, Off 3rd Marine gate,…
Read more
…Unveils Road Map By Our Correspondents A governorship aspirant on the platform of the People's Democratic Party (PDP), Barrister Anthony George-Ikoli, has unveiled his road map ahead of the November 2019 governorship election in Bayelsa State. George-Ikoli said Monday in a meeting with party faithful, community leaders and youths in Yenagoa, that the road map…
Read more
By John Tega The Publisher of Oasis Magazine (OM), Daniel Dafe Umukoro, has hinted that plans are in top gear to give his late father, Rev. Albert Umukoro, a befitting burial. Dafe, as he is fondly called, said this in a chat with journalists in Abraka recently. According to him, his late father played a…
Read more
By Our Correspondents Peoples Democratic Party (PDP) governorship aspirant in Bayelsa State, Barrister Anthony George-Ikoli, on Saturday urged the Minister of State for Petroleum Resources, Mr. Timipre Sylva to consider issues relating to host community rights, derivation, environmental protection and increased participation of the young people in the industry in the formulation of his agenda…
Read more
UPU Took A Risk By Endorsing Buhari, Now Enjoying The Benefits, He Says …Tells Kinsmen To Wipe Their Tears, Expect More Appointments From Buhari …Taiga Is Working Against Urhobo Interest By Daniel Dafe The President General (PG), Urhobo Progress Union, Worldwide, Chief (Engr.) Joe Omene, has said that Urhobo Nation has benefitted more from Northern…
Read more
By Christian Egheneji In a view to expand its horizon and bring quality journalistic reportage to its fast growing readers, Oasis Magazine (OM) has established an office in Abuja. The establishment of the office, which was a reaction to readers' increasingly unending demand for the magazine in places like Abuja, Rivers, Lagos, Benin and so…
Read more
By Daniel Dafe Comrade Efemena Umukoro, a rights activist and Chairman, Social Patriotic Youths Initiative, Delta State, has called on the Federal Government to honour the three policemen allegedly killed by troops of 93 Battalion of the Nigerian Army last week. He said that the police officers deserved to be honour with posthumous national award…
Read more
–Praises Alameyeseigha, Jonathan, Others -Speaks On Achievements Of Seriake Dickson By Our Correspondents A Peoples Democratic Party (PDP) governorship aspirant in Bayelsa State, Barrister Anthony George-Ikoli on Tuesday described his chances of becoming the flag bearer of the Peoples Democratic Party (PDP) and governor of Bayelsa State in November as bright. "I ran a very…
Read more
By Ogude Samuel Senator representing Delta Central in the Senate and Deputy Senate President, Senator Ovie Omo-Agege, has reemphasized his determination to give his people a robust representation in the senate by adding value to their lives. Senator Omo-Agege gave this assurance over the weekend at the reception organized in his honour at Oromuru-Orogun in Ughelli North…
Read more
Warns Against Indolence, Indiscipline, Promises Reward For Hardwork By Dafe Rukevwe Delta State Commissioner for Information, Mr. Charles Aniagwu, has charged the management and staff of the ministry to brace up to the task of rebuilding the ministry and its parastatals in order to realise the 'Stronger Delta' agenda. The commissioner who said this recently…
Read more
By John Onos Christian Community Platform (CCP) organised a one month marathon prayers for the state in commemoration of its creation on August 27th 1991. The BOT Chairman of the group, Bishop Nmalagu Greatman, who is the General Overseer and Minister in Charge of the True Worshippers Assembly Inc., said: "Delta state was created on…
Read more
The new Commissioner for Water Resources Development, Rt. Hon. (Dr.) Martins Okonta, has resumed duty with the charge for the staff of the ministry to redouble their commitment for effective service delivery as well as cooperate with him towards realising the 'Stronger Delta' vision of Okowa administration in the water sector. Rt. Hon. (Dr) Okonta , who gave the charge in his office in Asaba during…
Read more
…Renames Ministry Of Commerce The Delta State Government has approved the establishment of the Ministry of Technical and Vocational Education as part of efforts towards achieving a stronger Delta. A statement signed by the Secretary to the State Government (SSG), Mr. Chiedu Ebie, said that the policy was to encourage and motivate the present and…
Read more
By John Tega The Acting President, Urhobo Progress Union (UPU), Youth Wing, Worldwide, Comr. Bayo Eyube, has condemned the move by some Urhobo youths to call for the replacement of Hon. Michael Diden as Chairman, Delta State Oil Producing Areas Development Commission. You will recall that some youths parading themselves as executive of UPU Youth…
Read more
By John Tega The President General of Urhobo Progress Union (UPU), Worldwide, Chief (Engr.) Joe Omene, has distanced himself and the parent body from the call by some members of the youth wing that want the nominated Chairman of the Delta State Oil Producing Areas Development Commission (DESOPADEC) Board, Hon. Michael Diden replaced with an…
Read more
By John Tega Arising from a critical stakeholders meeting of Urhobo Progress Union (UPU) Youth Wing, Worldwide, today, through an open letter to the Delta State Governor, Urhobo youths have called on the Delta State Governor, Senator (Dr.) Ifeanyi Okowa to reverse the appointments ofHon. Michael Diden, as Chairman of the Board of Delta State…
Read more
-Says PDP Will Win All Elections In The Locality, Come 2023 By Daniel Dafe The Commissioner-designate for Ethiope East Local Government Area into the Delta State Executive Council, Olorogun (Barr.) Arthur Akpowowo, has called on residents and indigenes in the area to expect more dividends of democracy during the next four years of Governor Ifeanyi…
Read more
Delta State Governor, Senator Ifeanyi Okowa on Friday extended his condolences to the Okumagba family, the government and people of Warri South Local Government Area of Delta State on the death of the Orosuen of Okere-Urhobo Kingdom HRM Prof. Paul Oghenero Okumagba, Idama II. Vanguard reports that according to a statement by his Chief Press…
Read more
As DTSG Inaugurates Board Of Inquiry By Daniel Dafe The elder brother, Sylvester Tojare, to the hotelier, Chief Efe Tojare, in police detention over the collapse of an hotel building under construction in Abraka, has expressed shock over the collapse of the said building, saying that it was a mysterious incidence, as he alleged a…
Read more
By Daniel Dafe The President General of Urhobo Progress Union (UPU), Worldwide, Chief (Engr.) Joe Omene, has congratulated the fiery lawyer, Barrister Festus Keyamo (SAN), over his nomination as minister representing Delta State in the Federal cabinet of the Buhari-led government. The list of 43 persons as ministerial nominees was read at Plenary today by…
Read more
By Daniel Dafe The acting President of the Urhobo Progress Union (UPU), Youth Wing, Worldwide, Comrade Comrade Bayo Obruche Eyube, has commended the Delta State Governor, Senator (Dr.) Ifeanyi Okowa, who through the Secretary to the State Government (SSG), played a key role in identifying with the people of Abraka when a hotel building under…
Read more
-As SSG Reiterates Strict Adherence To Building Plans, Standards By Daniel Dafe The Executive Chairman, Ethiope East Local Government Area, Chief Faith Majemite, has commended the Delta State Government over the swift response and assistance given the local government during the rescue mission by the council for possible survivors after a hotel under construction collapsed…
Read more
A 3-storey-building under construction in Abraka, owned by one Mr. Christopher Onojatanure, the Chief Executive Officer (CEO) of Ruejigan Hotel and Suites, Abraka, also a titled Chief in Oruarivie-Abraka Kingdom in Delta State, collapsed during the early hours of today. Four of the ten workers involved in the construction project who all made use of…
Read more
-CPS To The Governor Makes List By Our Correspondents The State Governor, Senator Ifeanyi Okowa has forwarded the names of ten nominees for appointment as Commissioners and members of the State Executive Council to the State House of Assembly. The names of the nominees were contained in a letter to the House by the governor and…
Read more
-Accuse Judge Of Complicity, Urge EFCC, NJC, Others To Probe Her -Ask Ihedioha To Remove Monarch By Our Correspondents Imo leaders on Monday urged Governor Emeka Ihedioha to remove the Eshi of Nkwerre, Eze Chijioke Okwara from the throne for fomenting a crisis capable of destroying Nkwerre and making life insecure for the people.…
Read more
By Dafe Rukevwe The candidate of the All Progressive Congress (APC), in the Delta State Governorship Election, Chief Great Ovedje Ogboru, today closed his case at the Election Petition Tribunal, sitting in Asaba, where Chief Ogboru is challenging the declaration of Sen. Ifeanyi Okowa, the Peoples Democratic Party (PDP) governorship candidate by the Independent National…
Read more
Don't Take Our Patience For Granted, We Will Cripple The Nation's Economy If… By Phil Abha As the four days ultimatum to resume attack in the creek issued to Federal Government of Nigeria and the multinational oil companies operating in the Niger Delta region on the delay of training amnesty delegates by the Presidential Amnesty…
Read more
By Our Reporters As the tussle for who becomes the Chairman and Managing Director of Niger Delta Development Commission (NDDC) intensifies, prominent South-South leaders issued a stark warning on Thursday to Ondo and Bayelsa youths, saying enough is enough. The leaders at a meeting in Uyo said Bayelsa and Ondo youths campaigning for the chairman…
Read more
By Our Reporters Former Secretary to Delta State Government, Comrade (Chief) Ovuozourie Macaulay, has congratulated Delta State Governor, Senator (Dr) Ifeanyi Okowa, as he turns 60 years today, July 8, 2019. Macaulay extolled Okowa's inventiveness in making Delta State a development hub thereby facilitating easy life for the people in the face of unending challenges. …
Read more
By Our Reporters A chieftain of the Peoples Democratic Party (PDP) in Uvwie Local Government Area, Delta State, Chief Francis Arhiyor, has congratulated a former Chief of Staff to the Delta State Government, Prof Godini Gabriel Darah on his emergence as chairman of the Pa Edwin Clark's led Pan Niger Delta Forum (PANDEF), Delta State…
Read more
By Daniel Dafe The President General of Urhobo Progress Union (UPU), Chief (Engr.) Joe Omene, has taken a swipe at Olorogun Moses Taiga over his comments published by an online news source that condemned the successful inauguration of the UPU Women Youth Wing (Emete) where he described the move as unconstitutional, adding that the publication…
Read more
–Calls For Youth Inclusion In Governance By Daniel Dafe The need for political leaders to get youths involved in the governance of Nigeria has been emphasized. This call was today made by Nigerian youths under the auspices of Social Patriotic Youths Initiative (SPY-In), during a press conference that held at the Oaks Hotel, Ughelli, Delta…
Read more
-Appeal For Release Of 19 Crew Members Being Detained By Nigerian Navy By Our Reporters The Owners of the Vessel, 'MT APECUS' have berated the Federal Government, the Nigerian Navy, the Police, as well as the Indian Government over the recent release of five Indian Sailors and one Nigerian (the Captain) kidnapped in Bonny, claiming that they…
Read more
-As Omene Charges Them To Defend Urhobo Interest -The Idea Is Long Overdue, Says Anidi By Daniel Dafe The Urhobo Progress Union (UPU), led by Chief (Engr.) Joe Omene, has successfully inaugurated the female wing (Emete) of the youth body (Ighele) to assist in piloting the affairs of the youth wing. The auspicious occasion took…
Read more
By Our Reporters A former Chairman of the Peoples Democratic Party (PDP) in Ethiope East Local Government Area in Delta State, Dr. Kings Okpako (popularly known as Kuti), has been alleged to be involved in the murder of an 18-year-old lady, Favour Ogheneyenrowho Sunday, who was recently found dead and tied in a sack, popularly…
Read more
By Phil Abha A major breakthrough to develop Mega City from Warri South Local Government Area in Delta State, was on Tuesday, June 25, 2019, reached with the signing of a Memorandum of Understanding (MoU), to kick-start processes for the development of a 7,000 hectare of land and water into what would be called Delta-Ukpokiti…
Read more
By Our Correspondents London based business tycoon, Olorogun Anthony Ukueku of Eku, in Agbon Kingdom of Ethiope East Local Government Area in Delta State has died at 87 years of age. According to a family source, he died at a Lagos hospital on the 23rd of June, 2019. In a statement by his younger brother,…
Read more
By Daniel Dafe A Professor of Sculpture and Art History in the Department of Fine and Applied Arts, Delta State University, Abraka, Abel Diakparomre, has said that "art was man's earliest concrete mode of expression of his thoughts and his environment." Delivering the institution's 74th in the series of inaugural lectures with theme: 'The Modern…
Read more
By John Tega Two persons, a woman and her daughter, have been confirmed dead, while another of her child and another woman were badly burned in a gory fire incident caused by kerosene on Saturday morning. Oasis Magazine (OM) gathered that the fire that claimed the life of the woman known as Carol and the…
Read more
By Our Correspondents An All Progressives Congress (APC) Leader in Lagos State, Hon Adeyinka Adedoyin, on Saturday took a glance at the developments in Surulere, praising the Speaker of the House of Representatives, Rt. Hon Femi Gbajabiamila for bringing development closer to the people. ''The next four years will be exciting and promises to be…
Read more
By Temi Boyo A logistics/construction company based in Warri, Delta State , Omashola and Sons Limited, has disclosed during a courtesy visit to Warri North Council Chairman, Hon. Aduge Okorodudu, that it will soon commence the renovation of the busiest wooden jetty in Koko Community. The disclosure which is coming on the heels of its…
Read more
By John Onos The Urhobo Rebirth Congress, an umbrella body of eminent sons and daughters of Urhobo land whose sole aim is the unity of the entire Urhobo land has felicitated with their own, Senator Ovie Omo-Agege, on his election and subsequent inauguration as the Deputy Senate President, just as they called for a stronger…
Read more
-Mob Beats Up Two Robbers To Death By John Tega The Abraka Division of the Nigerian Police Force, has launched a manhunt for the killers of an 18-year-old lady, Favour Ogheneyenrowho Sunday, in Abraka. According to police sources, the body of the deceased was recovered some days ago from a dumpsite behind Ozoro Park in…
Read more
–As Rep Member Reacts To Allegations Of Forgery, Impersonation By Our Correspondents A member of the House of Representatives, Mr. Nicholas Mutu, representing Bomadi/Patani Federal Constituency in Delta State, has reacted to allegations of forgery and impersonation being levelled against him by the defeated candidate of the All Peoples Congress (APC) in the area in…
Read more
By Our Reporters As the tenure of the present executive of the clan headed by Chief Victor Ohare would end in two weeks time, the meeting of the National Executive Committee (NEC) of the Evwreni Clan Improvement Union, (ECIU), has fixed conference/election of the clan for June 28 and 29. A member of the electoral…
Read more
By Our Reporters The President of Urhobo Progress Union, UPU, Chief (Engr.) Joe Omene, has congratulated Sen. Ovie Omo-Agege over his emergence as Deputy Senate President of the 9th Senate. Joe Orode Omene, who spoke after the results were announced on the floor of the Senate, said Omo-Agege emerging as the Deputy Senate President is the…
Read more
-As Okowa Congratulates Oborevwori, Ochor on their emergence as Speaker, Deputy …Seeks Assembly's Co-operation for a Stronger Delta By Our Correspondents The 7th Delta State House of Assembly has been inaugurated following a proclamation to that effect by the state governor, Senator Ifeanyi Okowa. The Clerk of the house, Mrs. (Barrister) Lyna Ocholor read the governor's…
Read more
By John Tega The Publisher of Oasis Magazine (OM), Daniel Dafe Umukoro, has described the death of his father, Rev. Albert Umukoro, as a rude shock, saying his dad lived a life of holiness till his death. Reacting to the news of his father's death, he said that he was yet to come to terms…
Read more
By Our Reporters Members of the Centre for the Vulnerable and the Underprivileged, (Centrep), have condemned those that referred to Governor Ifeanyi Okowa of Delta State as a tribal bigot over his recent political appointments in the State. In a press release signed by Oghenejabor Ikimi Esq., the Executive Director of Centrep, the group said:…
Read more
By Daniel Dafe Delta State University, Abraka, today inducted thirty-nine graduate medical doctors from the institution who have completed their training at the College of Health Sciences. The auspicious occasion took place at the 750 Capacity Lecture Theatre Hall, Site III. In his address, the Vice-Chancellor of the institution, Professor Victor Peretomode, represented by the…
Read more
By Our Reporters The attention of the Delta Governor, Senator (Dr.) Ifeanyi Okowa, has been drawn to some critical areas in the state that need urgent government attention for an effective and strong socio-economic base of the state. In a congratulatory letter to the governor over his victory at the polls in March 2019, and…
Read more
By Daniel Dafe As the tenure of Professor Victor Peretomode winds down, the Governing Council of Delta State University, Abraka, at its meeting held on Friday, 31st May, 2019, decided to fill the position of the Vice-Chancellor (VC) that shall be vacant on 1st December, 2019, at the expiration of the tenure of the incumbent…
Read more
By Phil Abha Delta Queens Football Club, Asaba, will on Saturday file up against Olori babes Of Warri in an FA cup encounter scheduled to kick off at 12noon at the Stephen Keshi Stadium in Asaba. To this end, the head coach of the 2006 FA Champions coach George Emenetie, said the team has intensified…
Read more
By Samuel Ekorhi Two members of a notorious Fulani kidnap gang who took part in the 2018 kidnap of two American and two Canadian expatriates, on a visit to Kaduna State and the subsequent killing of two policemen providing security escort for the expatriates, have been arrested by operatives of the Inspector General of Police…
Read more
By Our Reporters The newly sworn in Secretary to Delta State Government (SSG), Barr. Chiedu Ebie, has charged staff of the SSG's Office to brace up for the desired reform towards moving the state forward. Barr. Ebie gave the charge during his maiden meeting with the staff of the office after his inauguration. Barr. Ebie…
Read more
By Daniel Dafe Publishers of community newspapers and magazines in Delta State under the aegis of Association of Community Newspaper Publishers of Nigeria (ACNPN), Delta State Council, have congratulated His Excellency, Senator (Dr.) Ifeanyi Authour Okowa, Governor, Delta State, over his victory at the 2019 guber polls in the state. In a letter to the…
Read more
Gov. Ifeanyi Okowa of Delta, has said that he will mark his 60th birthday with physically challenged persons in the state. The governor stated this on Saturday while inaugurating the Sickle Cell referral centre in Asaba. The sickle cell centre is a pet project of the wife of the governor, Mrs. Edith Okowa, and her…
Read more
By Dafe Rukevwe The Lawmaker representing Ethiope East Local Government Area in the Delta State House of Assembly (DTHA), Chief (Hon.) Evance Ivwurie, has called out some members of his party, the Peoples Democratic Party (PDP) in his constituency, saying that some party members in the area did not accept and welcome him back when…
Read more
By Phil Abha Chairman of Warri South Local Government Area, Dr. Michael Tidi, on Friday warned crude oil thieves, popularly known as illegal bunkerers, operating around Ubeji, Ifie-kporo, Ajaetan and neighbouring communities, to stop the illicit trade and invest in legitimate business, adding that they would soon be raided by strange security men, if they…
Read more
… As Omu Commends EU For Funding Niger Delta Dialogue, Other Key Issues In The Region By Patrick Ochei The European Union's Team overseeing the Niger Delta questions has visited the palace of Her Royal Majesty, Obi Martha Dunkwu, the Omu of Anioma in Okpanam community of Oshimili North LGA, Delta State, to elicit evaluation…
Read more
-Urge Buhari To Appoint Delta Indigenes As Chairman, Managing Director By Our Correspondents Niger Delta leaders on Friday vowed to take up the marginalisation issue of Delta State with the highest authority in Nigeria. The leaders said there was no reason whatsoever for Delta State to be so treated compared with Bayelsa, Akwa-Ibom and Cross…
Read more
By Our Reporters  A social critic, Comrade Ekakite Napoleon, has adduced the poor perception of the Delta State University (DELSU), Abraka, image to the poor handling of the university's Public Relations Unit. Ekakite said over the years, the university has been appointing routine administration officers without background training in media activities, public relations or advertising.…
Read more
By Daniel Dafe The traditional council of Umiaghwa-Abraka Kingdom, has deposed Chief Peter Onojake over his refusal to handover the leadership of the Council of Urhobo Chiefs in Lagos and actions leading to disunity amongst Urhobo people in Lagos State. The decision was taken today after a meeting of the council presided over by the…
Read more
-Urges PMB To Implement Electoral Reform Panel Reports To Enhance Conduct Of Future Elections By Daniel Dafe A human rights group based in Delta State, Centre for the Vulnerable and the Underprivileged (Centrep), has called on President Muhammadu Buhari to implement the Muhammed Uwais, Sheikh Lemu and Ken Nnamani electoral reform panel reports in a…
Read more
-Promises To Upscale Wealth Creation Agenda, Establish 19 New Technical Colleges -My Administration Is Unwavering In Its Pursuit Of Health For All Deltans – Says Road And Physical Infrastructure Development Will Continue To Receive Priority Attention By Daniel Dafe The Governor of Delta State, Senator Dr. Ifeanyi Okowa, Okowa has said that his renewed mandate…
Read more
*** Calls On Deltans To Support Gov Like Never Before *** Optimistic That He Will Leave State  Better Than He Met It By Our Correspondents The Speaker of the Delta State House of Assembly, Rt Hon Sheriff Oborevwori, on Wednesday,  May 29, 2019, congratulated the State Governor, Senator Dr Ifeanyi Okowa on his swearing-in for…
Read more
By Our Correspondents An All Progressives Congress (APC) leader in Lagos State, Hon Adedoyin Adeyinka, has described the Majority Leader of the House of Representatives, Hon Femi Gbajabiamila, as a blessing to the country, urging Nigerians to support him to become Speaker in June. Adeyinka who spoke on Monday at the 2019 Alaka Children's Day…
Read more
-Calls For Investigation Of Medical Reports On A Qualified Captain From Niger Delta Region  -Says It Will Not Hesitate To Ask For Transfer Of Managing Director Of Chevron Out Of Nigeria  By Our Correspondents The Niger Delta Indigenous Movement For Radical Change (NDIMRC), has called on the Managing Director of Chevron Nigeria Limited (CNL), Mr. Jeff Ewing to urgently investigate the denial of Captain John Roland…
Read more
By Elo Edremoda The life and times of Hon. Raphael Avuakeoghene Essi will without a doubt remain evergreen in the hearts of his loved ones. The Essi patriarch who was bade final goodbye on May 10, 2019 at his hometown, Uzere Kingdom, Isoko South Local Government Area of Delta State, was aged 80, when he…
Read more
By Our Correspondent Top leaders of the Niger Delta region on Wednesday reached a consensus on how to consolidate the unity and political stability of the region. They also urged President Muhammadu Buhari to appoint Deltans as Chairman and Managing Director of the Niger Delta Development Commission (NDDC). 'Mr. President, Nations are built when existing…
Read more
–Wants Governor To Make Students' Welfare A Priority In His Second Term By Dafe Rukevwe The Speaker, National Union of Urhobo Students (NUUS), Worldwide, Comrade Prince Amrevwuwho Awhotu, a final year student of Delta State University, Abraka, in the Department of History and Internal Relations, has said that Senator Dr. Ifeanyi Okowa, Governor, Delta State,…
Read more
By Our Correspondents "The allegations against the Delta State Commissioner for Information, Patrick Ukah, by some disgruntle and mischievous elements in the state published in one of the online media outfits are unfounded and not true." This was contained in a release signed by Chief Okonkwor Nicholas, a Peoples Democratic Party (PDP) chieftain in Delta…
Read more
By Our Correspondents Monday, May 27 has been fixed for the 2019 edition of the yearly Alaka Children's Day celebration in Surulere, Lagos State. The event will help the children develop their potentialities and cultivate national consciousness. A statement issued in Lagos recently by the organisers read in part: "This is an ideal opportunity for children…
Read more
By Our Correspondents The Speaker of the Delta State House of Assembly, Rt. Hon. Sheriff Oborevwori, has called for collaborative efforts between the legislatures in Rivers and Delta States to proffer solutions to the numerous environmental, social, economic, health and physical challenges confronting the two states. In his goodwill message on Monday  at the opening of a two-day orientation workshop…
Read more
By John Tega The Peretemode-led Management of the Delta State University, DELSU, Abraka, yesterday, barred Vanguard Newspaper, Oasis Magazine (OM), the state owned Pointer Newspaper operating in the state from participating in a pre-convocation press briefing ahead of the university's 13th convocation ceremony holding on Saturday, May 18, 2019. The incident is coming on the…
Read more
By Daniel Dafe The Nigeria Police Medical Services (NPMS), Delta State Command, in collaboration with Police Health maintenance Ltd (PHNO), Delta and Caritas Nig., will on Friday, 17th May, 2019, organize a one day free medical outreach for police officers and other members of the public. A press release by the command made available to Oasis…
Read more
By Our Reporters  A staff of the Delta State University (DELSU) Abraka, Mr. Oghenenyore Akpobi, has petitioned the Chief of Army Staff, the Inspector General of Police, the National Security Adviser (NSA) and others over alleged threat to his life. Akpobi, who spoke to Oasis Magazine (OM) on Monday, alleged that the Vice Chancellor of…
Read more
 By Dafe Rukevwe   Abavo (Okpe) Youths leader, Comrade Augustine Nkemachor, has described Dr. Philip Eku Agbeyeke as a melodious local government Administrator genius, saying that recent media reports that alleged that he (Agbeke) was involved in maladministration and financial misappropriation of the council treasury when he served as Head of Personnel Management (HPM) in Oshimili South…
Read more
 By John Tega Bel-Canto Chorale has successfully hosted the 2019 edition of her annual music concert. The event which took place at Abraka Town Hall in Abraka Ethiope East Local Government Area of Delta State yesterday, was tagged: 'A Concert of Hymns,' as several popular hymns were beautifully rendered by the group to an audience…
Read more
By Phil Abha There is palpable tension in the oil city of Warri and the operational headquarters of American oil giant, Chevron Nigeria Limited, in Warri South and in Ugborodo, Warri South-West Local government areas of Delta State. You would recall that the Itsekiri National Youth Council, INYC, the apex Itsekiri Youth body world-wide had…
Read more
By Our Correspondents The Majority Leader of the House of Representatives, Hon Femi Gbajabiamila has been named the face of Alaka Children's Day Celebration. The event, a celebration of children in Nigeria, will take place on Monday, May 27, 2019 at Alaka Community Recreation Centre, Surulere. A statement issued in Lagos by MediaGate Management and…
Read more
*Says Ijaws Of Gbaramatu, Egbema Are Mostly Marginalized By Chevron *Commends Ugborodo Community For Peaceful Protest Against CNL, NNPC By Phil Abha The Spokesman (Fiyewei) of Gbaramatu Kingdom in Warri South-West Local Government Area, Delta State, High Chief Godspower Gbenekama, says ignoring of Gbaramatu oil and gas host communities by Chevron Nigeria limited (CNL) in…
Read more
By Our Correspondents Tension mounts at Ogharafe, the administrative headquarters of Ethiope West council, as placard carrying protesting youths, women and elders from Ovade-Oghara community, invaded their council headquarters, calling on their son and brother, Hon. Ben Igbakpa to leave them alone. The people who came into the council's premises in their large number with…
Read more
By Patrick Ochei The Nigeria Union of Journalists, NUJ Delta State Council, has condemned in its entirety the harassment of journalists in order to intimidate them and deny them the freedom to hold government accountable as enshrined in the Constitution of the Federal Republic of Nigeria. Speaking during the celebration of the World Press Freedom…
Read more
-Urges State Assembly To Give It Speedy Passage Gbaramatu Kingdom born activist cum an environmentalist, Amb Comrade Mulade Sheriff, has called on Governor Ifeanyi Okowa and the Delta State House of Assembly to as a matter of urgency consider the establishment of a Riverine Area Development Agency in order  to fast track development and…
Read more
As trouble looms in Oshimili South Local Government Council, Delta State, over redeployment of the Head of Personnel Management (HPM), Emmanuel Agbeyeke to the council for the second time, a clarion call has been made by indigenes of the Local Government and staff of the council for the immediate removal of the HPM. This was…
Read more
By Daniel Dafe The Delta State Government has disclosed plans to establish a development agency to address the deplorable state of roads in Warri and environs and restore its lost glory as the commercial nerve centre of the state. Governor Ifeanyi Okowa said this on Monday night in Asaba at a victory concert organised in…
Read more
-Says, We Have Lost The Grandfather Of Warri Politics Prominent/influential and Warri Prince, Prince Kenekeneyero Boyewa Omatseye has passed on at the age of 92 in Sapele, Delta State. Prince KB Omatseye was an iconic politician, philanthropist who awarded scholarships to deserving Itsekiri and non-alike in Delta State and beyond. He as well established one…
Read more
 "Urges Workers To Remain Committed, Focused  Niger Delta based human rights activist/environmentalist cum World Peace Ambassador, Comrade Sheriff Mulade, has felicitated with Nigerian workers as they celebrate the 2019 international labour day on Wednesday May 1, 2019. Comrade Mulade, while congratulating workers, said that no Nigerian governor should be allowed to have peace if they…
Read more
-Says Governor Okowa Is Friendly To Workers  The Speaker of the Delta State House of Assembly, Rt. Hon Sheriff Oborevwori, has congratulated Nigerian workers on the occasion of the 'Labour Day' celebration. In a press statement by his Chief Press Secretary, Mr. Dennis Otu, the Speaker specifically felicitated with all workers in Delta State, imploring…
Read more
By Daniel Dafe A gospel musician in Sapele, Deaconess Tina Olomu, popularly known as Mummy Tee, earlier today launched her second album titled: 'Excellent in Glory' and also marked her 60th birthday. The programme took place at the Victory Family Assembly (VIFA), Sapele. Dignitaries at the event included: Rev. Rocky Akpere, Chairman of the occasion;…
Read more
By Daniel Dafe The Senior Special Assistant (SSA) to the Delta State Governor, Dr. Ifeanyi Arthur Okowa, on Women Development, Chief (Dr.) Odet Emo (also known as Madam Bravo), has hosted the women's wing of the Peoples Democratic Party (PDP) in Abraka, Ethiope East Local Government Area, Delta State. Also present at the auspicious occasion…
Read more
By Daniel Dafe A gospel musician in Sapele, Deaconess Tina Olomu, popularly known as Mummy Tee, is set to launch her second album titled: 'Excellent in Glory'. The programme, scheduled to hold on Sunday, 28th April, 2018, will take place at the Victory Family Assembly (VIFA), Sapele. Dignitaries expected to grace the event include: Rev.…
Read more
–Blasts DTSG Over Silence By Daniel Dafe Members of Ukuanovwe family are set to bury Late Kennedy Ukuanovwe, who was murdered by suspected Fulani herdsmen along the Old Benin Express Way, Urhuoka, Abraka recently. The burial arrangement states that the service of song will hold on the 26th of April at his private residence along…
Read more
Family lifestyle and relationship expert, Francis Ewherido is set to formally launch his new book, 'Life Lessons From Mudipapa.' Ewherido who is a columnist with the Vanguard Newspaper, thenewsng,com and Business A.M Newspaper and the Managing Director of Titan Insurance Brokers Limited, in his book, chronicles the life and times of a fictional character, Chief…
Read more
-Ogboru Has Himself To Blame, Dined With Political Foes -Exonerates Presidency From Ogboru's Defeat -Says Okowa Worked Hard To Win, UPU Ready To Work With Him -Blames Ibori For The Political Fall Of Urhobo Tribe   Chief Joe Omene is the President General of Urhobo Progress Union, UPU, Worldwide. Oasis Magazine (OM) crew had an…
Read more
The Speaker of the Delta State House of Assembly, Rt. Hon. Sheriff Oborevwori, has sued for peaceful co-existence, tolerance and personal sacrifice among Nigerians. In his Easter message, the Speaker said that Jesus Christ laid down his life for mankind and urged Nigerians to emulate his exemplary life. In a press statement by his Chief Press Secretary, Mr. Dennis…
Read more
By Daniel Dafe The burial ceremony of late (Hon.) Raphael Avuakeoghene Essi, who slept in the Lord December 18, 2018, at the age of 80, will hold from on the 9th to the 12th of May, 2019. Late Essi is the father of Comrade (Dr.) Felida Osede Essi, Publisher of one of Delta State's foremost…
Read more
By John Onos The Acting Governor of Delta State, Barr. Kingsley Burutu Otuaro, has commended members of the Organisation for the Advancement Of Anioma Culture (OFAAC) for their commitment and total support for the administration of Governor Okowa. Deacon Otuaro, who received members of OFAAC at the conference hall in his office, appreciated them for their…
Read more
By John Onos The Nigeria Union of Journalists (NUJ), Delta State Council, has raised alarm over the return of roadblocks mounted in Delta State by officers of the Nigeria Police Force, calling on the Inspector General of Police (IGP), Mr. Mohammad Abubakar Adamu, to explain if Delta State is exempted from the ban on roadblocks…
Read more
By Dafe Rukevwe Some members of the outlawed Indigenous People of Biafra (IPOB) group in their large numbers, armed with guns, dagger knives, fuel and other dangerous weapons have invaded and attacked the 'A' Division Police Station, Asaba. In a press release, Delta Police Command said that "IPOB in their desperate bid to raze down…
Read more
By Daniel Dafe Delta State Police Command has directed police officers on patrol duties to arrest operators of tricycles popularly known as keke napep found operating within the streets of Asaba metropolis and its environs after 10 p.m., adding that anyone caught violating this order would have their tricycles also impounded. In a press release,…
Read more
By Daniel Dafe The Chairman, Police Community Relations Committee (PCRC), Sapele Area Command, Delta State, Comrade Oliver Eyefia, has marked one year in office. Eyefia who spoke to Oasis Magazine (OM) during a phone conversation, said that the journey so far has been wonderful, but full of challenges. His words: "We are the pioneer executive…
Read more
By John Tega National President, Vanguard for Transparent Leadership and Democracy (VATLAD), Comrade (Engr.) Igbini Odafe Emmanuel, has commended labour leaders for raising the alarm on the near collapse state of Delta Broadcasting Service (DBS) Warri and Asaba. Igbini who said this through an official press release, added: "From all proven facts and evidence, the…
Read more
By Daniel Dafe The Executive Chairman, Ethiope East Local Government Area, Chief (Mrs.) Faith Majemite, has dissolved the vigilante formation in Oruarivie-Abraka Kingdom. Majemite disclosed this to Oasis Magazine (OM) during a phone conversation, while responding to questions on the security situation in Abraka and other related issues. The council boss added: "Another one will…
Read more
Amidst dignitaries from various walks of life at the Oil and Solid Mineral conference held recently at Wellington hotel, Effurun, Delta state, the state chapter and executive committee of the Oil and Solid Minerals Producing Area Landlords' Association of Nigeria, OMPALAN, has been inaugurated by the national body of the association led by Bishop Udo…
Read more
By John Tega Fulani herdsmen have reportedly killed one Mr. Kennedy Ukuanovwe, a resident in Abraka of Ethiope East Local Government Area in Delta State and three others. Oasis Magazine (OM) gathered that late Ukuanovwe is an indigene of Urhuovie and resident in Urhuoka, both communities in Abraka, before his gruesome murder along the Benin-Abraka…
Read more
By Dafe Rukevwe Delta State Police Command has arrested a syndicate of car snatchers and dealers on stolen vehicles in the state. A press release by the command, made available to this medium, showed that the said gang members were nabbed after a tip off when a Toyota Camry car with registration no. AG805LEH that…
Read more
-Says He Will Be Governor In 2023 By Dafe Rukevwe The Special Adviser (SA) to the Delta State Governor on Special Duties, Evangelist Akpor Ofomana, has said that the call by the Ijaw Youth Council (IYC), for Ijaw ethnic nationality to produce the Governor of Delta Sate in 2023, shows that the group does not…
Read more
By John Tega The burial rites of Chief Nelson Ovwigho Jessa, the Ibrite Edjenekpo of Oruarivie-Abraka Kingdom has held successfully. The ceremony which took place today, commenced with an order of 'Vigil Mass' and 'Requiem Mass' for the deceased at Sacred Heart Catholic Church, Abraka, Delta State, as the Parish Priest, Very Rev. Fr. Paul…
Read more
The Delta State Sickle Cell Centre Bill has been passed by the State House of Assembly. The passage of the bill at plenary presided over by the Speaker, Rt. Hon Sheriff Oborevwori followed a motion to that effect by the Majority Leader, Hon Tim Owhefere and was adopted. The House had resolved into a committee of…
Read more
By Daniel Dafe The Chairman of Sapele Local Government Area, Chief (Hon.) Eugene Inoaghan, has said that the people of Sapele are sure of a good representation by Chief Felix Anirah, Member-elect, Delta State House of Assembly, Sapele Constituency. Speaking to Oasis Magazine (OM) recently while responding to questions during an exclusive chat in Sapele,…
Read more
–Says Okowa Worked Hard To Win, Ogboru Depended On Federal Might –Blames Urhobo Nation's Political Woes On Ibori & His Urhobo PDP Co-travellers By Daniel Dafe The President General of Urhobo Progress Union, UPU, Worldwide, Chief (Engr.) Joe Omene, has said that Senator (Dr.) Ifeanyi Okowa, the Delta State Governor, worked very hard through his…
Read more
The Court of Appeal sitting in Benin, the Edo State Capital, on Friday dismissed the exparte motion filled by Senator Ovie Omo-Agege seeking a leave of court to appeal the Federal High Court Judgement which sacked the Prophet Jones Erue-led faction, the Delta State chapter of the All Progressives Congress (APC), nullifying the list of…
Read more
The Presidential Committee on Prisons Reform and Decongestion led by Hon. Justice I.U. Bello, the Chief Judge of FCT, Deputy Controller General of Prisons, Abubakar Garuba (DCG, OPS, CD), amongst other members secured the release of a total of 64 prisoners from the Delta State Command of the Nigerian Prisons Service. The committee while reviewing the…
Read more
…As Delta Governor Calls On Deltans To Join Him In Building A Stronger Delta The Independent National Electoral Commission (INEC) has presented a certificate of return to the Governor of Delta State, Senator Dr. Ifeanyi Okowa and his Deputy, Barr. Kingsley Otuaro, who was his running mate in the March 9, 2019 governorship election. Governor…
Read more
By John Tega African women seen as mothers of civilization have been enjoined to live above cultural and societal limitations at all times to enable them impact citizens positively. This clarion call was made recently by Stephanie Odik, a Media Assistant to the Guber candidate of the All Progressives Congress (APC) in Delta State, Chief…
Read more
 …Passes Delta State Private Healthcare Bill 2017 The State House of Assembly has passed a resolution approving the request of the State Governor, Senator Ifeanyi Okowa, in support of the State Executive Council's ratification of Zenith Bank promissory note discounting facility of N22, 695,597, 917 issued by the Federal Government to the State. The Governor's request…
Read more
The Osun State Governorship Election Tribunal has declared Ademola Adeleke of the PDP as the winner of the state election. The tribunal also declared the September 27 rerun election in the state illegal. The three-man panel of the Tribunal gave the judgement on Friday following the petition filed by the governorship candidate of the Peoples…
Read more
–Calls On Okada Riders To Register With Motor Licensing Office -Urges Restaurants, Food Vendors, Drinking Spots To Observe Sanitation Laws -Directs Private Waste Management Agents To Obtain Permit From The Council Authority -Tasks Landlords To Provide Toilet Facilities In Their Compounds By Daniel Dafe Ehiope East Local Government Area has directed all owners of caravan and…
Read more
By Daniel Dafe The new Divisional Police Officer, Abraka Division, SP Ebi Orubiri, has held his first security meeting with members of the Police Community Relations Committee (PCRC), vigilante operatives, President Generals (PGs) and community leaders from the area. The occasion took place yesterday at the premises of the police station and also had the…
Read more
…Says Relationship With Uduaghan, Omo-Agege, Others Still Cordial By Daniel Dafe Gubernatorial candidate of the All Progressives Congress, APC in Delta state, Olorogun Great Ogboru, has refuted rumours that he collected N3 billion for the governorship election in the state. Ogboru who spoke through the Director of the Delta APC Campaign Organization, Mr. Zik Zulu…
Read more
-Workers Want GM Removed, Old Board dissolved By Phil Abha Delta Broadcasting Service (DBS), Warri, owned by Delta State Government may be shut down in the next one week over issues bothering on outdated or non-availability of relevant technical equipment, as well as appalling staff welfare condition our correspondent can authoritatively report. A document obtained…
Read more
By Daniel Dafe The fight against quackery and unwholesome practices by the Medical Laboratory Scientists Council of Nigeria (MLSCN), recorded another casualty today, as a court in Warri, Delta State, remanded an accused, Mr. Efe Cletus Akpomedaye, a Science Laboratory Technologist in prison custody. Mr. Akpomedaye was involved in the practice of Medical Lab sciences…
Read more
 By Karo Efe A former Chairman of Ethiope East Local Government Area of Delta State, Hon. Chief Ochuko Unuagba, has lamented the delay in the upgrade of Eku District Office to a Police Division, saying that the areas covered by the station exceed that of many Police Divisions in the state. Speaking to journalists in…
Read more
By Omonigho Odens The Leader of Udu Legislative Arm, Rt.Hon. Karo Goru, today donated materials to aid the construction work of the ongoing police building projects at Ebrumede Police Divisional Headquarters in Uvwie Local Government Area of Delta State. The lawmaker made the donation when he paid a surprise visit to the said police station…
Read more
The 4+4 Niger Delta Believer's Council, a pressure group within the All Progressives Congress, APC, has said that the reelection of President Muhammadu Buhari will further develop the Niger Delta region through his developmental programmes. National coordinator of the group, Sir Fred Magada in a statement yesterday, stated that the second term of President Buhari…
Read more
 -Promises To Pursue Upgrade Of STC, Continue Giving Out Grants, Scholarship -Explains Why He Is Committed To Philanthropy   Chief Felix Anirah is the Member-elect representing Sapele Constituency in the Delta State House of Assembly. In this interview with Daniel Dafe Umukoro, Publisher, Oasis Magazine, he spoke about his journey to victory, what the people…
Read more
By Omonigho Odens The All Progressives Congress (APC) Delta State House of Assembly candidate for Warri South Constituency II, Prince Mike Owhoyovwe Okumagba, has said that he will reclaim his stolen mandate the Election Petition Tribunal. Okumagba made the assertion at a press conference held in Warri. Okumagba who was flanked by APC Warri South…
Read more
By Mercy Jerry Leaders and members of the Niger Delta Youths, Women and Security Movement for Ogboru, Delta State Chapter, a political pressure group, have staged a peaceful protest in Abraka, over what they described as massive fraud during the governorship election in the state that saw the Independent National Electoral Commission (INEC) declaring Governor…
Read more
By Daniel Dafe The Governor of Delta State, Senator (Dr.) Ifeanyi Okowa, has given out a total of five tricycles and ten motorcycles to members of the Delta State Commercial Motorcycle and Tricycle Operators Association (COMTOA), Ethiope East Branch. The Chairman of the association, Chief Sunday Emese, presented the motorcycles and tricycles to the beneficiaries…
Read more
-Arrests 62-year-old Gang Member -Nabs 80-year-old Armourer By Daniel Dafe The Delta State Police Command has clamped down on an armed robbery gang terrorizing Ughelli, Warri, Udu and environs. The police gave the name of one of the gang members arrested as Emmanuel Patrick. In a press release signed by the Police Public Relations Officer…
Read more
By Daniel Dafe The Association of Medical Laboratory Scientists of Nigeria (AMLSN), Delta State Branch, under the leadership of Amaihunwa Kingsley Ph.D, State Chairman of the association, has congratulated His Excellency, Senator Dr. Ifeanyi Okowa, the Executive Governor of Delta State, over his victory at the gubernatorial polls conducted by the Independent National Electoral Commission (INEC)…
Read more
–Alleges Ballot Box Snatching, Over Voting By PDP The All Progressive Congress, APC in Delta state, has rejected the governorship election result being announced by the Independent National Electoral Commission, INEC in Asaba, Delta State capital. The party called on INEC to cancel the Delta state governorship election result over ballot box snatching, over voting,…
Read more
 -Says No Victor, No Vanquished, Offers Hands Of Fellowship To Opponents  The Speaker of the Delta State House of Assembly, Rt Hon Sheriff Oborevwori, has expressed gratitude to the good people of Okpe State Constituency for the confidence they reposed in him through their votes on March 9, 2019. He declared that there was no victor, no vanquished and extended hands…
Read more
-As INEC Declares Ochor Ochor DTHA Member-elect By Dafe Rukevwe The candidate of the All Progressives Congress, APC, for the Delta State House Assembly seat in Ukwuani Local Government Area, Hon Eze Anthony Omolu, has said that he observed many lapses during the conduct of the Governorship/State House of Assembly elections in his constituency, adding…
Read more
 By Dafe Rukevwe Delta State Police Command has disclosed that the search for the missing passengers involved in the boat mishap was still in progress, adding that residents in the state should remain calm. The command made this disclosure in a press release made available to this Oasis Magazine (OM). You will recall that on…
Read more
By Daniel Dafe Media aide to the governorship candidate of the All Progressives Congress in Delta State, Stephanie Osama-Agho, has expressed optimism that her principal, Chief Great Ovedje Ogboru, will emerge victorious in the polls conducted yesterday by the Independent National Electoral Commission, INEC, adding that "the people's voice will speak in Delta." Osama-Agho made…
Read more
By Daniel Dafe The candidate of the Peoples Democratic Party (PDP), Chief Evance Ivwurie, has lost his re-election bid to represent the people of Ethiope East Local Government Area in the Delta State House of Assembly. Results announced by the Returning Officer at Isiokolo showed that he got a total of 12, 039, while the…
Read more
….Laments Poor Security, Rejection Of Card Readers By Christian Eghenedji and Daniel Dafe The gubernatorial candidate of the All Progressives Congress (APC), Chief Great Ogboru, has said that he is very sure of emerging as the next governor of Delta State. Ogboru made this statement while fielding questions from journalists at Abraka Grammar School after…
Read more
By Daniel Dafe Members of Vanguard for Transparent Leadership and Democracy (VATLAD) have described the decision of the management of Petroleum Training Institute (PTI), Delta State, to thwart their scheduled summit focused on ensuring peaceful and violence-free elections in Delta State, ahead of the March 9, 2019 election as shocking. Briefing journalists yesterday, the National…
Read more
By Daniel Dafe  Delta State Police Command in its deliberate effort to ensure its neutrality and impartiality in the forth coming Governorship/State Assembly and National Assembly re-run elections, slated for 9th March, 2019, has warned vigilantes, anti-cults groups, private security guards and unauthorized security outfits to steer clear of election duties. In a press statement signed…
Read more
 By Daniel Dafe The Commissioner of Police Delta State Command, CP Adeleke Adeyinka, has commended police officers in the command over their conduct during the just concluded Presidential/National Assembly polls, describing their performance as excellent and exemplary. In a press release signed by ASP Chuks Orisewezie, Acting PPRO, Delta State Command, the Commissioner of Police…
Read more
By Daniel Dafe Disturbed by the recent listing of Delta State among flash points states in Nigeria ahead of the 2019 general elections, a group in Delta State under the aegis of Vanguard For Transparent Leadership and Democracy (VATLAD), is organising a 1-day 'Summit on Peaceful and Violence-Free General Elections in Delta State'. In a…
Read more
By Daniel Dafe The House of Representatives candidate of the Social Democratic Party, SDP, Ethiope Federal Constituency, Chief Kesito Oweh, in the just concluded elections, has described the polls as peaceful, as he commended the electoral umpire, the Independent National Electoral Commission, INEC, for a job well done. Responding to questions after voting at his…
Read more
By Daniel Dafe The immediate past Chairman, Ukwuani Local Government Area in Delta State, and a chieftain of the Peoples Democratic Party, PDP, in the state, Hon. Barr. Benedicta Osakunih Izuegbu, has said that her party would deliver every candidate contesting elections at all levels in the state, adding that every family in the council…
Read more
–Urge Deltans To Vote For Ogboru During Delta Guber Polls By Daniel Dafe The National Executive Committee of the Urhobo Progress Union, UPU, Worldwide, the umbrella body for all Urhobos, has congratulated President Muhammadu Buhari, Senator Ovie Omo-Agege and Rev. Ejiroghene Waive over their election victory at the just concluded Presidential/National Assembly elections. Senator Omo-Agege…
Read more
By Daniel Dafe The candidate of the All Progressives Congress, APC, for the Delta State House Assembly seat in Ukwuani Local Government Area, Hon Eze Anthony Omolu, has said that he observed many lapses during the conduct of the Presidential/National Assembly elections in his constituency, adding that these calls for concern. Hon. Omolu spoke to…
Read more
By Daniel Dafe The Secretary, Urhobo Progress Union, UPU, Youth Wing, Comrade Efemena Umukoro, has congratulated Senator Ovie Omo-Agege, Hon. Ben Igbakpa, and Rev. Francis Waive, over their victory where they emerged as Senator-elect, Delta Central Senatorial district, House of Reps-elect, Ethiope Federal Constituency and House of Reps-elect, Udu, Ughelli North and South Federal Constituency…
Read more
-Says Troublemakers In A Handful Of States Attempted To Disrupt The Orderly Process -Tasks Security Agencies To Bring To Justice All Those Arrested -Appeals To Supporters Not To Gloat, Humiliate The Opposition -Promises To Intensify Efforts In Security, Restructuring The Economy, Fight Against Corruption   By Daniel Dafe President Muhammadu Buhari has won his re-election…
Read more
-As Manager, Agege, Nwaoboshi Scale Through 23 incumbent Senators out of the 66 Senators that sought re-election in last Saturday's rescheduled National Assembly poll, will not be coming back to the Red Chambers going by the results released so far by the Independent National Electoral Commission (INEC). THISDAY reports that, out of the 109-member Senate, 66…
Read more
…As Oborevwori Congratulates Afe Over His Victory The Peoples Democratic Party (PDP) House of Representatives candidate for Uvwie/Okpe/Sapele Federal Constituency, Hon. Efe Afe, has defeated former Speaker of the Delta State House of Assembly and All Progressives Congress, APC candidate, Rt. Hon. Monday Igbuya. Hon. Efe Afe scored 36, 804 votes while Hon Igbuya pulled 26, 971 votes. Hon. Efe…
Read more
By Phil Abha Warri was full of celebration as the Peoples Democratic Party Candidate for Warri Federal Constituency Seat, Chief Thomas Ereyitomi JP clinched victory and will be representing the people of Warri South, Warri South-West and Warri North federal constituency in the House of Representatives. The Warri Federal constituency House of Representatives elect, Chief…
Read more
 By Daniel Dafe A community leader in Ethiope East Local Government Area, Chief (Amb.) Harrison Jessa, has expressed satisfaction at the just concluded Presidential and National Assembly polls, adding that the election was impressive. Chief Jessa said this while responding to questions from journalists during the polls in his voting unit in Ward 2, Unit…
Read more
-…Urges Supporters To Be Calm, Promises To Retrieve Mandate In Court By Daniel Dafe The candidate of the All Progressives Congress, APC for Ethiope Federal constituency in the House of Representatives 2019 election, Olorogun Solomon Edojah, has described the results announced by the Independent National Electoral Commission, INEC sitting at Isiokolo Ethiope East local Government…
Read more
By Daniel Dafe The Organising Secretary of the Peoples Democratic Party in Delta State, Chief Onoriode Sunday, has taken a swipe at the Independent National Electoral Commission, INEC, over the poor performance of the card readers, adding that many of the members of the National Youth Service Corps, NYSC, drafted as ad hoc staff were…
Read more
By Anthony Arugba A rights activist, Comrade Prince Kpokpogri, has said that Governor Ifeanyi Okowa of Delta state has broken the jinx of underdevelopment in the oil rich state. Kpokpogri, who said this while fielding questions from journalists, noted that the level of development that has rocked the state since Okowa came on board…
Read more
–As Umukoro Praises INEC Over Peaceful Polls In Ethiope East LGA By Daniel Dafe The President of Urhobo Progress Union, UPU, Youth Wing, Comrade Louis Emuobonuvie Anidi, has said that there would be no problems if all parties abide by the rules of the game during elections. Comr. Anidi who spoke to journalists at the…
Read more
The Candidate of the Peoples Democratic Party, PDP, for the just concluded Federal House of Representatives Election for the Aniocha/Oshimili Federal Constituency in Delta State, Hon. Ndudi Elumelu, has been announced as the Winner of the election. The INEC Returning officer for the election, Dr. Ignatius Ezoem, Provost, Federal College of Education, Technical, Asaba, announced…
Read more
By Daniel Dafe The House of Representatives candidate of the All Progressives Congress, APC, for Ika Federal Constituency, Delta State, Hon. Sebastine Okoh, has expressed displeasure over the manner in which the election conducted by the Independent National Electoral Commission, INEC, in his constituency, adding that it was marred by several irregularities amidst a lack…
Read more
By Daniel Dafe The Delta State House of Assembly member representing Ethiope East Constituency, Chief (Hon.) Evance Ivwurie, has commended the Independent National Electoral Commission, INEC, over the peaceful conduct of the 2019 Presidential and National Assembly elections. Hon. Ivwurie who spoke to journalists in Abraka immediately after voting, alleged that intelligence report at his…
Read more
By Daniel Dafe A Peoples Democratic Partry, PDP, chieftain In Delta State, Chief Ochuko Unuagba, has described the Presidential and National Assembly elections that took place today as very peaceful, adding that the final results announced by the Independent National Electoral Commission, INEC, will determine if the said elections were free and fair. Chief Unuagba…
Read more
By Phil Abha The Peoples Democratic Party, PDP, candidate for Warri Federal Constituency, House of Representatives, Chief Thomas Ereyitomi is in early lead for the race as gathered by our election correspondent. Oasis Magazine (OM) gathered that Chief Ereyitomi is already winning massively in major wards and units across the three Warri local government areas…
Read more
-Hails Electorates For Massive Turn Out  – Sure Of Victory For PDP  The Speaker of the Delta State House of Assembly, Rt. Hon Sheriff Oborevwori, has decried the slow working of the Card Readers. Speaking to journalists after casting his vote at exactly 10:07 a.m at Okpe Ward 3,   Rt. Hon Oborevwori hailed electorate for their massive turnout, but…
Read more
* Urges FG To Partner PANDEF For Peace In N' Delta Region Phil Abha Spokesperson of Gbaramatu Traditional Council in Warri South-West Local Government Area, Delta State, Chief Godpower Gbenekama JP, says peace currently enjoyed in the Niger Delta region is as a resolve of some respected Ijaw Traditional Rulers in the region, as well as…
Read more
By Daniel Dafe The Anti Robbery Squad of Delta State Police Command, has recovered items suspected to be IEDs along Ughelli/Patani Road, as the command assuaged fears of all Deltans, stating that there is no cause to be apprehensive over anything. In a press release signed by ASP Chuks Oresewezie, Acting Police Public Relations Officer,…
Read more
Peoples Democratic Party, PDP Chieftain, in Delta State, Chief David Seikiri Ugedi, has urged youths across Nigeria to vote out President Muhammadu Buhari, the APC candidate in the February 23 Presidential and National Assembly elections. Chief Ugedi charged Nigerian youths to jettison the derogatory qualification used by President Buhari against them and fight hard to revert…
Read more
Delta based All Progressives Congress pro President Muhammadu Buhari group, Buhari Movement for Change, BMC, has accused the Managing Director of Ocean Marine Solutions, Capt. Idahosa Okunbo, of working against the re-election of President Buhari "despite handling the pipeline surveillance contract, awarded by the Buhari administration." Secretary of BMC, Erefoluwa Keka, who made the allegation…
Read more
By Daniel Dafe The Delta State Police Command has charged three suspects, Uvwiejitobor Akpevwe, Alfred Joseph and David Ukiri, all from Udu Local Government Area of the state to court over their involvement in securing electoral materials meant for the Saturday 23rd, February, 2019 Presidential and National Assembly elections. The three suspects claimed to be…
Read more
By Daniel Dafe Delta State Police Command in its bid for quick dispensation of justice, has charged to court a former aide to Governor Ifeanyi Okowa, Friday Eluro, who is also a former Chief in Owa Kingdom of Ika North East Local Government Area, Delta State, over acts of abduction, torture and dehumanizing treatment of…
Read more
By Daniel Dafe The candidacy of Chief (Hon.) Felix Anirah for the Delta State House Assembly race to represent the people of Sapele, has received a boost, after the National Association of Okpe Students (NAOS) endorsed him, saying that his antecedents stands him out from other candidates in the race. Speaking on behalf of the…
Read more
By Daniel Dafe The candidate of the Social Democratic Party (SDP) for Ethiope Federal Constituency, Chief Alex Oweh, has said that he sees the shift of the Presidential/National Assembly elections by the Independent National Electoral Commission, INEC, as the postponement of his victory dance, saying that he is sure that the electorates would vote massively…
Read more
By Daniel Dafe The Speaker (Otota), National Union of Urhobo Students (NUUS), Worldwide, Comr. Prince Awhotu Amrevwuwho, has called on youths and Nigerian students to shun acts of violence and pursue peace and contribute their own quota towards the success of the 2019 elections. Speaking to Oasis Magazine (OM) during an exclusive chat in Abraka…
Read more
The Pastor in-charge of Shalom Baptist Church of the Nigerian Baptist Convention, Ekpan, near Warri, Pst. Opate Bright, has sued for peace following the  postponement of the Presidential/National Assembly elections by the Independent National Electoral Commission, INEC, from the 16th of February to Saturday, February 23 and that of the Governorship/House of Assembly elections from…
Read more
By Daniel Dafe The Delta Central Senatorial candidate for Social Democratic Party, SDP, Olorogun (Dr.) Ovie Ughwanogho, has called for the removal of Professor Mahmood Yakubu, Chairman, Independent National Electoral Commission, INEC, adding that the Chairman seems to be playing the script of those that put him there. Dr. Ughwanogho who spoke to newsmen while…
Read more
By Daniel Dafe An aspirant for the Delta State House of Assembly, Ethiope East Constituency, Mr. Rex Ogboru, has called on the Professor Mahmood Yakubu-led Independent National Electoral Commission, INEC, to flush out PDP moles in the commission, saying that these persons are out to frustrate the efforts of the electoral umpire. Mr. Ogboru who…
Read more
By Daniel Dafe The House of Representatives candidate of the All Progressives Congress, APC, for Ika Federal Constituency, Delta State, Hon. Sebastine Okoh, has asked his supporters to remain calm after he survived an assassination attempt early this morning, adding that members of APC in the area must remain calm and focused because his victory…
Read more
Peoples Democratic Party, PDP candidate for Warri Federal Constituency House of Representatives race, Chief Thomas Ereyitomi, has called on all his teeming supporters in Warri South, Warri South-West and Warri North Local Government Areas of Delta State to remain calm, resolute and focused on the goal of ensuring a more people orientated and people driven…
Read more
–Reschedules Guber, State Assembly Elections To March 9 By Daniel Dafe The Chairman, Independent National Electoral Commission, Professor Mahmood Yakubu, has announced a shift in the Presidential and National Assembly elections scheduled to kick off later today to February 23, 2019. Prof. Mahmud broke this news earlier today after an emergency meeting with the National…
Read more
Hours to the commencement of the 2019 Presidential and National Assembly elections, the Commissioner of Police, Delta State Command, CP Adeleke Adeyinka, has made public the numbers of some police officers to enable the electorates properly channel their complaints to the police in the state. In a press release signed by ASP Chuks Orisewezie, Acting…
Read more
*Says They Won't Allow Their Clans To Be Used As Battlefield As the February 16 Presidential and National Assembly election approaches its last hours count, the Spokesman (Fiyewei) of the Great Gbaramatu Kingdom in Warri South-West Local Government Area, Delta State, Chief Godspower Gbenekama TDA (JP), has again in strong terms urged the federal government…
Read more
-…Sues For Peace By Daniel Dafe A renowned cleric in Warri, Delta State, Bishop (Dr.) Curtis Fianu, in charge of Church of God Mission International (CGMi), New Warri Bishopric, has called on Nigerians to go out on Saturday and vote what their conscience approves and not based on sentiments. The Bishop who spoke to Oasis…
Read more
By Daniel Dafe The Commissioner of Police, Delta State, CP Adeleke Adeyinka, has reiterated his commitment and preparedness to provide adequate security before, during and after the forthcoming Presidential/National Assembly and Governorship/State House of Assembly elections, billed for 16th February, 2019 and 2nd of March, 2019, respectively across the country to ensure a free, fair and credible…
Read more
Says Okowa Does Not Love Education The Youth and Students Alliance for Ogboru, YASAFO, a socio-political pressure group with members from the fourteen tetiary institutions in Delta state, has restated her support for all APC candidates in the forthcoming general election. While speaking at the APC Gubernatorial campaign yesterday in Ndokwa/Ethiope East Local Government Areas…
Read more
As Okere-Urhobo, Agbarha Warri Monarchs Give Royal Support *Ugedi Embarks On Door-to-door Campaign For Ereyitomi As the February 16 Presidential/National Assembly elections draw closer, the Agadagba of Egbema Kingdom, His Royal Majesty Bini Pere 111, has blessed and drummed support for the Peoples Democratic Party (PDP) candidate, Warri Federal Constituency, Chief Thomas Ereyitomi, assuring him…
Read more
 By John Tega Centre for the Vulnerable and the Under-privileged (Centrep), has called on Nigerians to eschew all forms of political violence, inducement and manipulations from desperate politicians ahead of the 2019 general polls. This call was made through a press release signed by the Executive Director, Centrep, Oghenejabor Ikimi, Esq., made available to Oasis…
Read more
By Daniel Dafe The Urhobo Progress Union, UPU, has expressed shock over the death of Major Gen. David Akpode Ejoor. In a press release, the group said: "The entire Urhobo nation is grieved by this great loss of their son, Major Gen. David Ejoor who served this nation meritoriously and without blemish as the first Military…
Read more
By Daniel Dafe The new Commissioner of Police, Delta State Command, CP Adeyinka Adeleke Bode, has taken over from DIG Anthony Ogbizi Michael, who has been redeployed to Force Headquarters due to his elevation to the rank of Deputy Inspector General of Police DIG. Speaking during the handover ceremony today, CP Bode promised to build…
Read more
The Speaker of the Delta State House of Assembly, Rt Hon Sheriff Oborevwori, has expressed sadness over the death of retired  Major General,  David Ejoor,  first  Urhobo  Army General who passed away on Sunday,  February 10, 2019 at 87 years old. The Speaker in a Press Statement by his Chief Press Secretary, Dennis Otu, described…
Read more
-As Uvwie Council Boss Apologizes To Residents Over Insecurity Situation -Says They Will Not Spare Anyone Involved By Daniel Dafe Men of the Nigerian Police Force, NPF, Ekpan Division, have arrested six suspects in connection to the killings and reports of criminal activities in Uvwie Local Government Council in recent times. The Chairman of Uvwie…
Read more
By Daniel Dafe President Muhammadu Buhari's re-election has been given a boost, as the Urhobo Progress Union, UPU, endorsed him for a second term, and also called on Urhobo Nation to vote massively for Chief Great Ovedje Ogboru, the gubernatorial candidate of the All Progressives Congress, APC, in Delta State and Senator Ovie Omo-Agege, the…
Read more
The candidate of the PDP in the 2019 National Assembly election for the Warri Federal Constituency Seat, Chief Thomas Ereyitomi has lamented over the poor state of court buildings and its infrastructure in Warri in the past years, saying that the sector has been neglected too long and that it is unacceptable for Warri status.…
Read more
– Promises Massive Development If Voted In As Governor  Dr. John Akwara is the gubernatorial candidate of the Social Democratic Party, SDP, in Delta State. Oasis Magazine (OM) had an exclusive chat with the tough-speaking politician in Sapele recently. Dr. Akwara is optimistic that his party will unseat the incumbent Governor of the state, Sen.…
Read more
-Promises To Simplify The Recall Process For Non-Performing Legislators -Says Igbakpa Would Have Learnt The Ropes, Not A Threat To His Ambition By Daniel Dafe The House of Representatives candidate of the All Progressives Congress, APC, Ethiope Federal Constituency, Chief Solomon Edojah, has promised to use 50 percent of his earnings to cater for the…
Read more
..Also Grants Governor's Request Of Monies For Construction Of Beneku/Kwale Bridge, Approach Roads The Delta  State House of Assembly resumed plenary on Tuesday, February 5, 2019  after adjourning on December 20, 2018 for the Christmas and new year festivities. The plenary presided over by the Speaker, Rt Hon. Sheriff Oborevwori, the House approved two requests…
Read more
Barley two weeks to the general elections, a clash has occurred between supporters of the All Progressives Congress, APC, and Peoples Democratic Party, PDP, in Abraka, Ethiope East Local Government Area of Delta State, as several persons have been reported injured and one said to be in a state of coma. According to our investigation,…
Read more
The Nigeria Military has been strongly accused of allegedly declaring war against the people of Niger Delta by massively deploying over 20 gun boats, troops and military helicopter to communities in Gbaramatu Kingdom. The President of the Ijaw Youth Council, IYC, Barr. Pereotubo Roland Oweilaemi, while reacting to the development in a press statement said…
Read more
No fewer than ten persons belonging to a popular cult group in Abraka, were recently killed by suspected Fulani herdsmen who thought the cultists had come to attack them. This reporter learnt that the cultists, numbering over 100 were said to have converged at Ovre' Abraka around 3: 30 am for an initiation ceremony for new intakes into…
Read more
By Daniel Dafe Non-teaching staff unions of the Delta State University, Abraka, have given a 7-day ultimatum to the management to review their response to the state government's approval and directive on critical welfare issues affecting them and implement these, saying that this, if not done would make them embark on a total industrial action.…
Read more
The acting Chief Justice of the Federation (CJN), Justice Ibrahim Tanko Mohammed, has warned judges against granting frivolous injunctions to politicians, as their administration of justice must be seen not to be partisan. He gave the warning on Monday in Abuja at the opening ceremony of a two-day workshop organised by INEC with support from…
Read more
The Nigerian Bar Association has resolved to embark on a two-day boycott of courts to protest the suspension of Nigeria's Chief Justice, Walter Onnoghen. The NBA arrived at the resolution at its National Executive Council meeting held on Monday. "The Nigerian Bar Association rising from her NEC meeting has decided to embark on a two-day…
Read more