BREAKING: DELSU SUG Elections To Hold May 6…See Timetable, Guidelines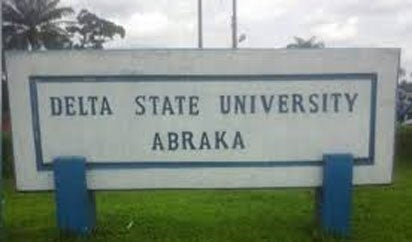 By Daniel Dafe, Abraka
New executive members into various offices to pilot the affairs of the Student Union Government of the Delta State University (DELSU), Abraka, for the 2020/2021 Academic Session, will hold on the 6th of May, 2021.
An official bulletin issued by the Information and Public Relations Division of the Vice-Chancellor's Office on Tuesday, said the collection and submission of nomination forms for candiidates will run from Monday, April 26 to Wednesday, 28, 2021.
The institution's management added that the screening exercise of candidates will commence on Thursday, April 29 to Friday, April 30, saying the list of qualified candidates will be released on Monday, May 3.
According to the said bulletin, campaign by candidates will run from Monday, May 3 to Wednesday, May 5 with Monday specially set aside for candidates to present their manifesto.
Continuing, the management said the election results will be collated and announced on the day of the election that will be conducted electronically.
Winners are expected to be sworn-in on Friday, May 7.
ALSO READ: Communal Disputes: No Land Is Worth Blood Of Any Deltan, Says Okowa
Meanwhile, the management said only students that have paid their school fees, have a CGPA of 3.0 and above, registered their courses for the 2020/2021 Academic Session and with no record of misconduct are eligible to contest.
Adding that for the post of the president, candidates must possess adequate Student Union leadership experience from serving as a member of the Executive/Parliament or Judiciary of the SUG or in Executive Council of Halls or Residence in the institution and possess a CGPA of 3.50 and above.
Furthermore, the institution's management warned against wild campaigns such as the use of car(s), driving in convoys, and noisy processions with crowds, drums and trumpets.
Also, on guidelines for campaigns, candidates were ordered not to print and paste campaign posters to deface the walls and other surfaces of the institution and also warned against mobilization of votes and support through inducement by gifts in cash or kind.