25-Year-Old Man Stabs Friend To Death, Escapes With Victim's Car, N2M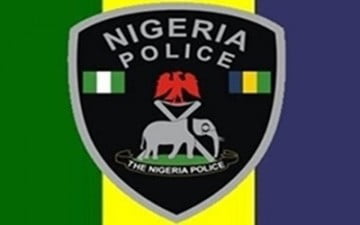 Nemesis has caught up with one Bashir Ibrahim, 25, who allegedly stabbed his friend, a businessman in Kure Market, Minna to death and escaped with his car and N2 million which was in the deceased's car.
Bashir was the best man to his deceased friend in a marriage contracted some months ago.
The suspect was said to have invited the deceased, 28 years old, to the Tudun Fulani area of Minna, the state capital about two weeks ago for a business transaction.
The newly wed was allegedly stabbed to death on getting to the venue by his bosom friend and best man, who ran away with the victim's Peugeot 206 vehicle and about N2 million in the vehicle.
Confirming the incident, the state Police Public Relations Officer, DSP Wasiu Abiodun, said the Bosso Police Post acted swiftly as Bashir and his cohort, Aliyu Ibrahim, 22, of the same family were arrested last Tuesday.
ALSO READ: Sex Scandal: Cyril Ilok Resigns As MTN's Chief Risk Officer
One Suleiman Mahmud, who also participated in the crime is said to be on the run.
He said: "During interrogation, the suspects confessed to the crime that they conspired with one Suleiman Mahmud, 29, of same address presently at large to tie the victim and dispossessed him of the money in his car.
"On entering the house, the deceased was said to have struggled with the said Suleiman, thereby making it difficult to dispossess him of the money and Aliyu had to stab the victim on the chest and was abandoned till he bled to death."
Bashir was said to have escaped with the car of his friend and the money to Kano to purchase some chemicals for washing gold items from the deceased's money.
However, nemesis eventually caught up with the suspects as they were arrested in a hotel along Western Bye-Pass, Minna a few days ago.