Accident: Yahoo Boy Kills Two DELSU Students, Okada Rider In Abraka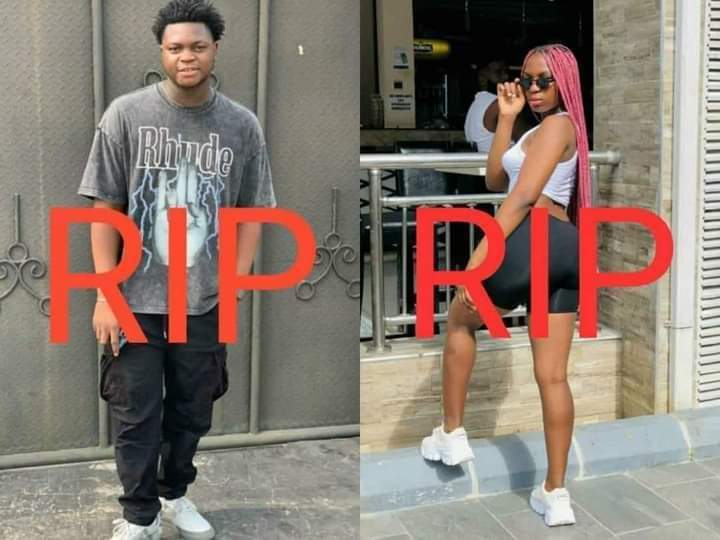 By Daniel Dafe, Abraka
Two students of Delta State University (DELSU), Abraka, Oghenerukevwe (Rukky) Ogidegben and his yet-to-be identified female friend and an Okada rider on Thursday, March 18, 2021 were involved in an accident with an ash color Lexus 350 Jeep that claimed their lives.
The driver of the jeep, identified as Oji Matthew, is said to be an Internet fraudster (Yahoo Boy).

It was learnt that Rukky and his friend were 300 Level students of the Department of Political Science.
They were returning home after buying food when the accident occurred.
While Rukky and the Okada rider died on the spot, the lady died few hours after she was rushed to the hospital.
At the time of filing this report, the family of Matthew Oji have made moves to settle with the Ogidigben family.
ALSO READ: False Whistleblowers Remanded in Prison
Oasis Magazine (OM) learnt that a chief in Abraka community was standing in for Oji family to see to the settlement of the issue and secure the release of Oji who is still in police detention.
Reacting to the development, an elder brother to late Rukky, Hon. Ejiro Ogidigben, said the man that killed his brother is a yahoo boy, adding that he was on drugs.
Furthermore, he disclosed that the news of Rukky's death led to the hospitalization of his parents, saying that they have returned home.
Rukky, he said is the 5th son, but 3rd to the youngest child in their family based in Udu.
According to him, students were determined to burn down the police station because they demanded to see the suspect, a request the police turned down.
Ejiro said it took his intervention for the aggrieved students not to raze down the police station.
"Till now I have not seen the suspect but his family through a chief in Abraka and lawyer are making moves to see my family," he added.
He called on the state government to come up with measures to look into issues of drivers driving on drugs, without driving license and over speeding.
"How can the suspect be driving that heavy speed in a school environment? Well, many of them have a mission which is to kill," he said.
It is a popular saying amongst Yahoo boys that money will settle the matter.
Observers have said this matter will also end up with financial settlements too.
When contacted, the acting Police Public Relations Officer (PPRO), DSP Etaga Bright, confirmed the incidence.
According to him, the driver of the Jeep left his lane to hit the okada rider and his passengers that left Rukky and the okada rider dead on the spot while the lady died at the hospital.