Delta: Four 'Yahoo Boys' Die During Sleep, Two Unconscious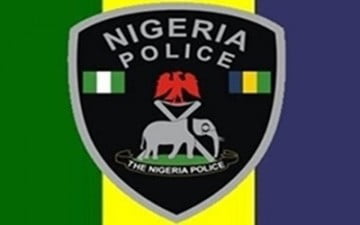 By Daniel Dafe
Four out of seven youths said to be internet fraudsters (Yahoo Boys) that slept in a room in the university town of Abraka in Ethiope East Local Government Area of Delta State are said to have died while asleep.
The sad incidence occurred at Sunrose Hostel along Ogboru Road in the said community.
According to sources, one of the seven is said to have raised alarm early this morning after he discovered that some of his roomates were unconscious, as he too was feeling uncomfortable.
They were immediately rushed to the Government Hospital in Abraka where four were confirmed dead.
Two of those that died are said to be of the same mother, Edna who is an indigene of the community, while another of the deceased is said to be their cousin.
Edna did her wedding on Sunday.
Our sources said three of the survivors were rushed to the Eku Government Hospital, Eku as they were unconscious and needed oxygen which could not be provided at the Government Hospital in Abraka.
ALSO READ: JUST IN: Many Feared Dead As Petrol Tanker Explodes In Lokoja
The reason for the death is still yet to be unraveled, but some of those that responded to the alarm raised by the survivor said when they got to the apartment, there was a strong odour that they could not stand and had to go out.
The corpse of the four that could not make it have been deposited in a morgue.
Eyewitnesses told OM that the bodies of the deceased surprisingly had their heads swollen and their bodies peeling off which may be an indication of poisonous substances that they inhaled.
Others blamed their deaths on generator fumes.
When contacted, the Commissioner of Police, CP Hafiz Inuwa confirmed the incidence, saying that they were internet fraudsters.
According to him, one of the three survivors has been interrogated by the police and will make useful information to aid their investigation.
He added: "Two are still unconscious and I am aware that medical doctors are doing their best to keep them alive."
"We are awaiting updates from medical practitioners in order to know what would have been the cause of their deaths," he said.
Meanwhile, our investigation showed that one of the deceased is said to be developing a piece of land in Abraka and failed to pay a debt to an individual.
However, the investigation of the police will determine if there is a link between these and the deaths of the youths.
At the time of filing this report, we were yet to get the full details of the said youths.