School Fees Hike: DELSU Management Breaks Silence, Clarifies Issues, To Meet With NANS, Others Monday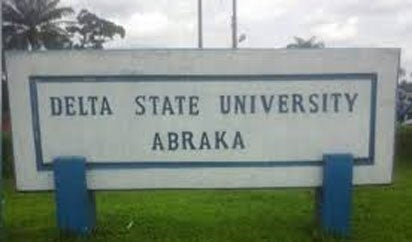 By Daniel Dafe, Abraka
The management of Delta State University (DELSU), Abraka, has debunked reports that said students will now pay thrice of the amount paid for school fees.
In an official statement dated March 14, 2021 and signed by the University's Public Relations Officer (PRO), Mr. Edward Agbure, in response to concerns and reactions on the social media over the marginal upward review of charges paid by undergraduates of the university, the Egwunyenga-led administration said the "charges are compatible with new services introduced for the benefit of the students."
Adding that the charges include "DELSU mobile App, Wifi services, e-learning, Smart ID-Cards, cutting edge technologies and the COBES for Medical and allied courses."
Continuing, the university said in addition, the review became necessary due to the rising cost of materials and services which the management has no control over.
ALSO READ: JUST IN: NANS Condemns Hike In DELSU Tuition Fees
According to the statement, "the charges notwithstanding, DELSU remains among the least fees paying state universities in Nigeria."
"Fees and charges paid by undergraduates range from N68, 000 to N130, 000. Tuition fee remains free for all undergraduates students and accommodation fee in the largest hostel in Site II has been reduced from N30, 000 to N20, 000 by the management in the interest of students," the statement added.
Furthermore, the management said that the institution has embarked "on the conscious development of its programmes and improved academic facilities and infrastructure in the last one year."
"We are determined to continue to modernize the university and sustain current improvement in DELSU ranking among universities in Nigeria," the statement said.
Speaking further, the management of the university said "in line with the university's belief and commitment to dialogue and democratic ethos, the university administration will meet on Monday 15th March, 2021 with leaders of organized students for constructive discussion to clarify issues and bridge areas of differences."
The university authority notes that "wild card opportunists with political interests want to exploit the situation for selfish ends," saying such will have themselves to blame, as security agencies have been alerted to curb their nefarious activities and protect students of the institution.
Meanwhile, the Vice Chancellor, Professor Andy Egwunyenga has urged students to remain calm and go about their registration formalities and lectures, adding that he will always act in the best interest of students.