Anambra Indigenes Defy Rain, Celebrate Cultural Festival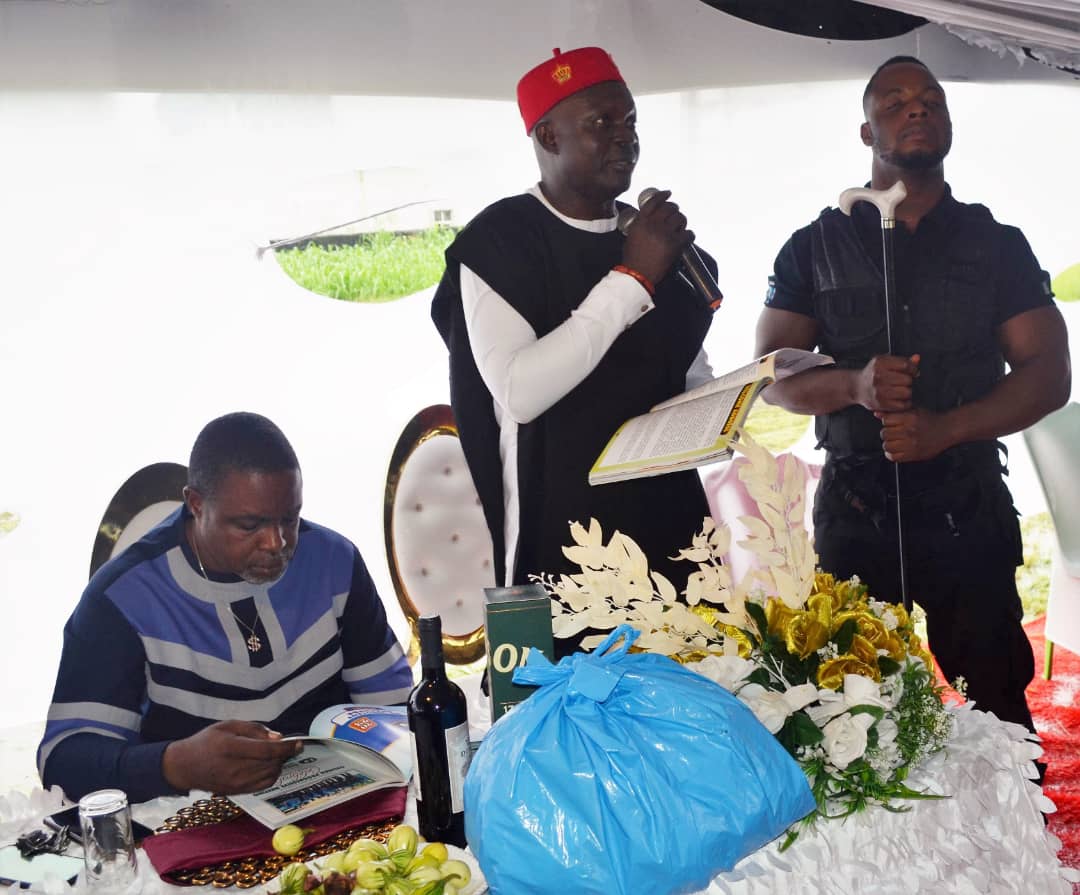 By Ambrose Ologide
Anambra indigenes residing in Warri South and Uvwie Local Government Areas and environs defied the downpour of Sunday, 3rd September, 2023 to celebrate Ogbako Ndi Anambra Day ( Anambra Cultural Day ) in funfare at Urhobo College, Effurun, Uvwie Local Government Area of Delta State.
They came out in their numbers to make the persistent downpour a blessing to the epoch making event.
The event featured the rich cultural heritage of Anambra people with the rich display of masquerades of different sizes, colours and shapes.
Guests were lavishly treated with delicious African, foreign dishes as well as foreign and locally brewed drinks.
Earlier in his welcome address, the Chairman of Anambra indigenes in the said areas , Nze Iruka Umeodunukwe charged Anambra Indigenes ( Anamberians ) on love and unity among themselves.
He also stressed the need for Anambrarians to sustain their rich cultural heritage.
ALSO READ: Oborevwori's Purposeful Leadership at 100 Days in Office Commendable, Says Integrity Group 
"I believe the only way to preserve our culture is by teaching the younger ones," he added.
Nze Umeodunukwe further charged Anamberians living in disapora on investing in their home state of Anambra.
Nze Francis Onuora, Chief Inno – Posh Chikezie and other distinguished Anamberians that spoke to our correspondent in an exclusive media chat, disclosed that the annual event was also meant to celebrate the creation of Anambra State.
Highlight of the epoch making event, was the installation of patrons and grand patrons of Anambra Indigenes in Delta State.
One of those that were installed as patrons was former Senior Special Assistant ( SSA ) to former Governor Okowa on Community Development, Nze Francis Onuora who is also a Warri based sports wears and equipment merchant.
Identification of the attached photo
The Chairman of Ogbako Ndi Anambra Warri South, Uvwie Local Government Areas and environs, Nze Iruka Umeodunukwe delivering his keynote address during the celebration Anambra Cultural Day at Urhobo College Effurun Uvwie Local Government Area on Sunday 3rd September, 2023