Easter Celebrations: Commissioner Of Police Assures Deltans Of Adequate Security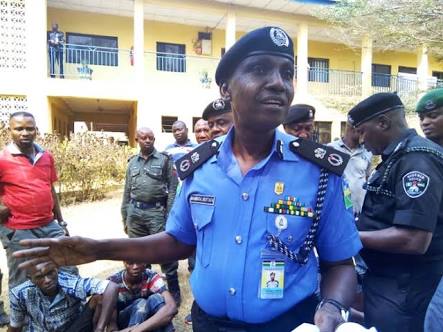 The Commissioner of Police, Delta State Command, CP Muhammad A. Mustafa, has assured Deltans of adequate security before, during and after the Easter celebrations. The CP, who stated this during a brief security chat with the command's management team, noted that the Command has already stepped up security in the state through astute and effective deployment of equipment and men throughout the nooks and crannies of the state.
While reiterating that the Command is committed to optimum discharge of its statutory mandate of securing lives and property, ensuring peace and order at all times, the CP called on the public not to delay in furnishing the police and other security agencies with useful information that would enable them serve the people and the state better.
While wishing Deltans a happy Easter celebration, he called on them to observe minimum level of security consciousness and to take appropriate measures towards their personal protection and other personal effects not only in their homes but also in public places such as worship centres, shopping malls, cinema halls, markets and highways.