UPU Youthwing President Alleges Assassination Attempt By Police Officers, Petitions Delta CP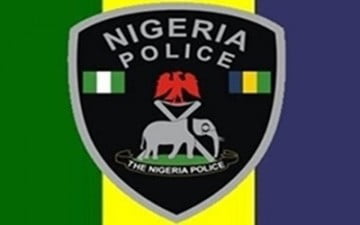 -Commends Police Boss Over Quick Response
By Daniel Dafe
The President of Urhobo Progress Union (UPU), Youthwing, Worldwide, Comrade Efemena Umukoro, has alleged that police officers stationed close to Ogwashi Uku attempted to assassinate him on Tuesday, May 12, 2020 on his way to the Delta State capital, Asaba.
Umukoro who spoke to journalists on the ugly incidence, added that he is yet to come to terms with his experience, saying that if police officers can play with their rifle in the ugly manner he witnessed, then he wonders what will be done to the less privileged in the society.
Narrating what happened, the youth leader said his convoy was flanked down by a police officer on mufti. Being a good citizen, he said he directed his aides to slow down and park.
He continued: "After we stopped, I went to speak with the team leader, one Inspector Pam. I introduced myself as the President of Urhobo youths worldwide. While I was discussing with the head of the team, one of the said police officers went straight to my car and demanded for the phone of one of my aides. The next thing the police officer said was that if my aide refuses to give him his phone that he will gun him down. One of the policemen said "na we fight Boko Haram, juju naw dey work us" and he started firing his gun around me when I tried to intervene.
"I had to quickly put a call to the Commissioner of Police, CP Hafiz Inuwa. The CP's advice was that I should calm my nerves so that no one goes on rampage.
"First my car was shot and he came shooting around me. The CP demanded to speak with them to be sure that they are policemen. He spoke with one Inspector Pam."
"They even ordered us to lie down face flat, but we refused. We left the scene as soon as I discovered that one of them was drunk. One of the team members even said they are not answerable to the CP, he added.
This claim of the team could be because they are a part of the Special Task Force (STF).
He continued: "I gathered that on the same day, SARS had a fierce engagement with kidnappers at the same spot. So I believe there was a conspiracy between someone and the policemen to kidnap me.
"Over 20 shots were fired unprovoked during my encounter with the police."
Comrade Umukoro commended his aides for protecting him from harm.
Furthermore, while describing the act as sad, uncalled for and uncivilized, he said the incidence was an affront on Urhobo youths, saying that different youth leaders have called and threatened to organize protests against the said act by men of the Nigeria police.
He called on Urhobo youths to remain calm and be assured that he and those in his company are okay and safe, adding that the CP has promised to investigate what happened.
He warned that they will have no option but to occupy the police headquarters if the matter is treated with levity, saying that he wants to know who sent them to kill him.
Umukoro called on the police authority in the state to transfer more police officers like they did to many senior officers that were misbehaving and giving the police a bad name.
"The CP has promised to both protect residents and the police and thus balance up the equilibrium when he assumed office," he recalled.
Moreover, he stressed that he had absolute confidence in the administration of CP Inuwa, noting that he has made vital inputs since he took over at the helms of affairs of the police in the state.
Speaking further, he said that 99 percent of the police officers transferred from the state recently have complains about their misconduct, as he advised that junior police officers that have stayed in the state for over 10 yesrs who behave like armed robbers and give bad name to the police be transferred so that they do not continue to intimidate indigenes of Delta State for no cause.
This medium can authoritatively report that a petition by Omes Ogedegbe has been written to the Commissioner of Police, calling on him to deal with the police officers involved in the barbaric act.
When contacted, the Police Public Relations Officer (PPRO), Onome Umukoro, said she is not aware of the incidence, but said the police will look into the petition and that the matter will be investigated.