BREAKING: Tertiary Institutions In Delta To Reopen October 2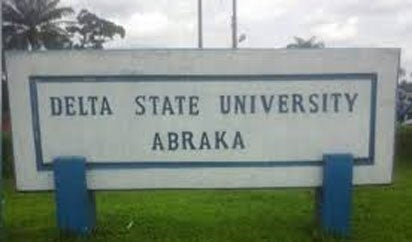 The Delta State Government on Wednesday confirmed that academic activities will return to tertiary institutions in the state on October 2, 2020.
State Commissioner for Higher Education, Prof. Patrick Muoboghare, disclosed this in an exclusive interview with NIGER DELTA TODAY (NDT) Online.
Muoboghare said students will resume in phases in conformity with the new normal in respect of the COVID-19 outbreak in the country.
Tertiary institutions are resuming in the state five months after they were closed down to curtail the spread of the ravaging coronavirus.
also READ: Oyo: Makinde Orders Reopening Of Public, Private Schools
Oasis Magazine had earlier reported that the state government and heads of institutions in the state have agreed to tentatively reopen schools on September 21.
It was gathered that schools will no longer reopen on the said date owing to ongoing arrangements by the various heads of tertiary institutions for COVID-19 protocols including social distancing for returning students.
However, this medium gathered that final year and graduating students are likely to resume for academic activities before other students.
It learnt that the motive is to decongest the institutions and prevent the spread of COVID-19.
OM further learnt that the heads of institutions including universities, polytechnics and colleges of education have been directed to work out modalities for their resumption.
Our correspondent gathered further that the October 2 date was reached after series of meetings between the state government team led by the Higher Education Commissioner and the heads of the various institutions in the state.
Answering questions from our correspondent, Muoboghare hinted that the resumption date does not apply to federal schools in the state.
He charged returning students to comply with COVID-19 protocols in line with the Nigeria Centre for Disease Control (NCDC).
"We have agreed to reopen on October 2 immediately after the Independence Day celebration. Each institution is to work out its own programme to fall within the time frame given.
"This applies to all tertiary institutions under the Delta State Ministry of Higher Education. This doesn't apply to federal institutions. Federal institutions are not included in this arrangement. They are control by Federal Ministry of Education", Muoboghare stated.
When asked if all students will be allowed to resume at the same time, the commissioner said, "It is very obvious that resumption will be in phases. The schools will work out their own arrangements but within the October 2.
"At the time this lockdown started, they (tertiary institutions) were not all at the same level. Some were in first semester while others were in second semester. The school managements know what to do. Our appeal is that students should adhere to the COVID-19 protocols."
The views expressed in this article/story do not reflect the opinion of Oasis Magazine.
Please report any fake news or defamatory statements to [email protected].
Also, for breaking news or eye witness report, contact us on: SMS/Whatsapp- 08037546724
Email- [email protected]