IYC To Buhari: £4.2M Ibori Loot Is Meant For Delta State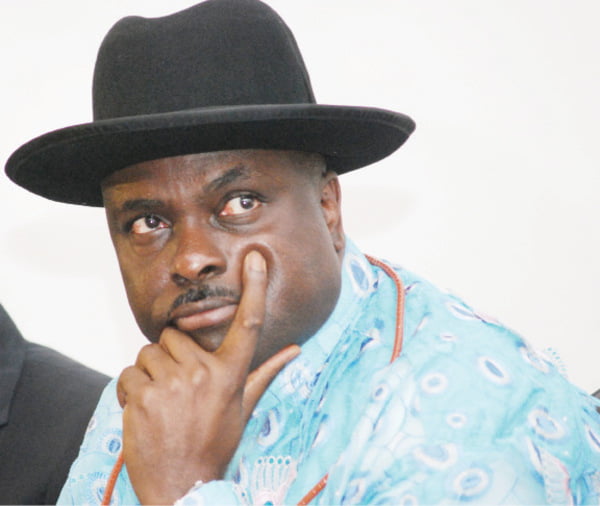 By Daniel Dafe, Abraka
The Ijaw Youth Council (IYC) Worldwide has condemned moves by the Federal Government to use the £4.2m Ibori to fund other projects outside of the Niger Delta region, saying that the money is meant for Delta State, as they described as a "flagrant aberration by President Muhammadu Buhari to unclothe Peter to clothe Paul," saying this is "disdainful and repugnant."
Recall that the Attorney General and Minister of Justice, Abubakar Malami stated during a live television programme, Politics Toady on Channels TV which was also reported by most dailies, wherein he quoted President Buhari that monies looted by former Delta State Governor, Chief James Ibori be deployed for completion of the second Niger Bridge, the Lagos-Ibadan expressway and the Abuja to Kano expressway.
ALSO READ: Malami Explains Why £4.2 Million Loot Is Not Returning To Delta State, Says Over £100Million Ibori Assets Will Be Recovered
According a statement signed by Comrade Frank Pukon, National Secretary of IYC, "monies looted by former Delta State governor are meant for Deltans, hence, these monies be given to Delta State Government to build an infrastructure for Deltans, not for Lagos-Ibadan expressway, second Niger Bridge or Abuja to Kano expressway as disclosed by the President through Mr Malami."
The IYC drew instances on how looted funds by some former governors were given to those State Governments for the states' development and not to construct regional roads.
"This decoy of President Buhari to rob Peter for Paul is an insult to Delta's government and Deltans in particular.
"We, therefore, call on President Buhari to rescind his decision and demand the Delta State Government to explore all windows constructively to take what belongs to Deltans and Delta State; indeed," the statement added.
"The IYC view President Buhari's stand on the soon to be repatriated Delta funds as unacceptable and unsavoury, which will not be condoned," IYC opined.