Political Rascality: Emma Chinye Arrests Aniocha North Councillor For Accusing Him Of Anti Party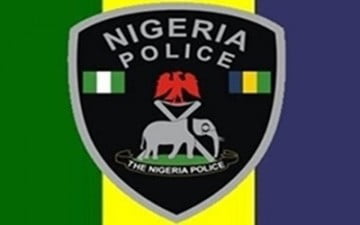 The Chairman of Delta State Waste Management Board, Emma Bazim Chinye has arrested a Councillor of Aniocha North Legislative Arm, Hon. Philip Kawekwune for accusing him of anti party activities against the People's Democratic Party.
Though the Councillor was released immediately through the intervention of Hon. Engr. Emeka Nwaobi and Comrade Ifeanyi Egwunyenga today Sunday 6th November, 2022, by the Police. This brazen act of rescality has been condemned by all well meaning Party Faithful in the local government area and the State level.
ALSO READ: Anxiety As ASUU Meets Monday To Decide On Fresh Strike
It could be recalled that the serial decampee had branded a campaign vehicle 4/5, leaving out the House of Assembly candidate for Aniocha North Constituency, Hon. Engr. Emeka Nwaobi against the stand of PDP to give 100 percent support to all its candidates (5/5).
Speaking to the Councillor after he was released, he said he came to the PDP LGA Secretariat to find a branded vehicle that has four candidates on it without the picture of the House of Assembly candidate.
As a party loyalist and chieftain, he said he had to call the party Chairman to ask him to inform whoever that had dropped the vehicle there to come remove it as it was against the spirit and belief of the PDP.
The Councillor said not too long after that call to the party chairman, believing that someone who was eavesdropping must have informed Emma Chinye who then called him to confirm his comment concerning his branded vehicle.
According to Hon. Kawekwune, "I repeated what I said to the Chairman on phone to him, and when it was obvious he was the person who branded the vehicle, I told him that this is anti party and he should not repeat such, otherwise the Youth of the Local Government will revolt against him.
"Just this morning, a number of police men rounded off my house and said Emma Chinye had made a complain of threat to life against me. And so I was arrested, and on getting to the police station, I made my statement. It was later that the Honourable Member representing our Constituency, Hon. Nwaobi and the Commissioner for Youth Development, Comrade Egwunyenga came to bail me.
"I want to say that this is a show of power, and I refuse to be intimidated. We at the grassroots are the ones that suffer the brunt of anti party and we don't want it again. That is what I stand for. I wonder why Emma Chinye would try to use my honest observation to oppress me, just because he has appointment at the State level", Kawekwune stated.
Meanwhile, some of the persons who had witnessed the brazen anti party by Emma Chinye in all his branded billboards, had called on the PDP hierarchy and Delta State Government not to let this form of impunity go unpunished.
They said such a rascal party beneficiary should not be allowed to continue to hold office in Government, otherwise he would cause more harm to the party if not sanctioned early.
Meanwhile, all efforts to contact Emma Chinye for comment proved abortive before press time.