Delta State Bans Use Of Wheelbarrows For Refuse Disposal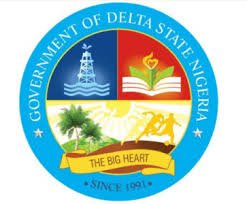 The Delta State Government has placed prohibition on the use of wheelbarrows for the disposal of refuse in the state.
A statement signed by the State Director of Information, Mr Dona Obuseh, frowned at the trend where members of the public especially wheelbarrow pushers, are engaged to dispose refuse indiscriminately across various cities in the state.
The statement enphasised that the practice is against the Waste Disposal Laws of the State as entrenched in the Delta State Waste Management Board Edict No. 4 of 2004, which prohibits the indiscriminate disposal of waste.
According the the statement, it is only approved private sector participants (PSPs) that are registered by the board as agents that should engage in the disposal of refuse across the state.
It appealed to members of the public particularly wheel barrow pushers to desist from being used by the public to dispose off their refuse, warning that henceforth, any one found culpable will be prosecuted by the Delta State Waste Management according to the law.
434 total views, 3 views today
The views expressed in this article/story do not reflect the opinion of Oasis Magazine.
Please report any fake news or defamatory statements to [email protected].
Also, for breaking news or eye witness report, contact us on: SMS/Whatsapp- 08037546724
Email- [email protected]