Ritual: Man Receiving Treatment For Stroke Murdered In Delta Commumity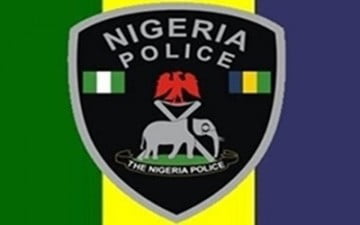 By Ukane Godwin
There is tension in Orhoakpor Commumity in Ethiope East Local Government Area of Delta State, as a 67-year-old man pupularly known as 'Papa' who came from one of the Isoko communities for treatment of stroke was found dead three days ago after his killers slit his throat.
Although, the cause of the man's murder is still yet to be ascertained, a source in the community who spoke under conditions of anonymity said: "The elderly man had a stroke and his people brought him here all the way from Isoko nation to a traditional doctor for treatment. He has been receiving treatment for quite some time now and he was about to be discharged."
Speaking further, the source said: "When his people discovered that the apartment where he was receiving the treatment at the traditional doctor's place is too compacted for him, they decided to rent an apartment for him within the premises where he will be comfortable," adding that "it is the said rented apartment that the native doctor normaly administers treatment to him."
Continuing, the source also posited that, "suddenly we heard that people gathered at the apartment of the man shouting who did this, and when l got closer I saw that the man had been killed by unknown ritualists who slit his throat."
"We then called the attention of the communiity vigilante who later reported the matter to Isiokolo Police Division before the corpse was deposited in the morgue," he added.
ALSO READ: COVID-19:Delta Records 9 New Cases, Discharges 1370, Active Now 98
A case of ritual killing is suspected to be the reason for the gruesome murder of the aged man.
However, police investigation is ongoing to fish out the culprit(s).
Meanwhile, when contacted, the Delta State Police Public Relations Officer (PPRO), Onowakpoyeya Onome promised to get back to us after she speaks with the DPO in Isiokolo.
Her words: "It is late now. I wouldn't want to disturb the DPO. Tommorrow, I will speak with him and get back to you."
At the time of filing this report, a top police officer confirmed the incident, calling on Deltans to desist from bad acts.