Asaba: Cult Leader Killed During Police, Cultist Exchange Of Heavy Gunfire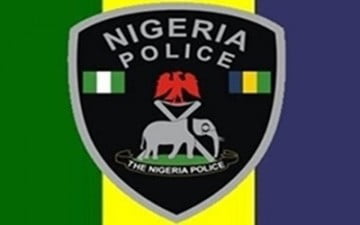 -As Group Urge DTSG To Enact Laws To Punish Cultists
The Delta State Commissioner of Police, Hafiz Inuwa, on Wednesday revealed that a major player in cult activities in Asaba, Delta state capital, Moses Okotie aged 27, was gunned down following a gun exchange between him and members of the Nigeria Police Force (NPF).
The police boss said he was killed by the superior fire power of the police, after a bullet hit him on the leg, adding that he was confirmed dead at the hospital where he was rushed to.
Inuwa also said some cultists have been arrested within the last few weeks when the cultists held parts of Asaba hostage.
The Delta police commissioner spoke when several cvil society organizations stormed the streets of Asaba, calling for stiffer penalties for confirmed cultists and that security agencies should rise to their billings.
The group had said the situation was getting out of hand.
ALSO READ: EFCC Arrests Woman For N3m Fake EFCC Job
Addressing the protesters at the police headquarters, the Commissioner of Police, who commended the group for its awareness creation, promised to partner them in reducing the activities of cultists in the state.
He said for the past two weeks, a lot of persons have been arrested in connection to killings and have been charged to court.
"I am happy to receive bring back the youths initiative. We thank you for joining us to fight this demonic act; cultism is not bringing any good thing rather criminality.
The protesters who carried placards with various inscriptions such as "We say no to cultism,' 'government put an end to the cult killings', 'enact laws for punishment of cultists', among others, lamented that there is no punishment for cultists.
The convener, Young Nigerians Right Organization, Comrade Victor Ojei, said that the protest was to create awareness on the danger of cultism and as well as the authorities to address the situation which has, in the last three weeks, held the state hostage.
He said: "In our own little way, we say we should lay our own voice to this killings. But the most painful aspect of it is that there is no punishment for cultism in Delta State.
"Police will arrest cultists today, by next week, you see same person arrested for cultism on the streets committing another crime. Therefore, we call on the government to enact laws for the punishment of cultists to serve as deterrent to others."
Also, the Convener of Bring Back Our Youth Initiative and a repentant cultist, Ogise Evis, bemoaned the refusal of the state government to enact laws for the punishment of cultists.