Ekiti State: Bandits Kill Police Escort, Kidnap Chinese Engineer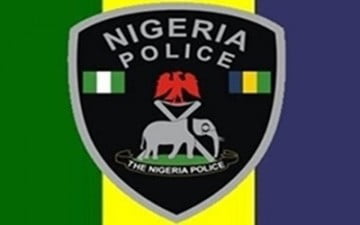 Ekiti State: Bandits Kill Police Escort, Kidnap Chinese Engineer
Unknown gunmen struck in Ekiti state on Friday, November 27, and kidnapped a Chinese expatriate after killing his police escort.
The News Agency of Nigeria reports that the incident happened in Ado-Ekiti, the Ekiti state capital.
According to the report, the abductee was one of the engineers working with the Chinese company handling the new Ado-Iyin road in the southwest state.
Confirming the incident, the spokesman of the Ekiti state police command, ASP Sunday Abutu, said the incident occurred around 4:30 p.m. along the new Ado Ekiti-Iyin Ekiti road.
Abutu said that aside from the late police officer, one other person was also shot at the scene of the incident.
His words: "It is confirmed that a kidnapping incident occurred today at about 4:30 p.m. along new Iyin-Ekiti road.
"During the incident, one civilian, an expatriate, was kidnapped, one shot, while one policeman was shot dead.
"Our operatives are already combing the bush for possible apprehension of the perpetrators."
Some Nigerians have been reacting to the incident via social media with some offering solutions to curb the rising insecurity across the country.
ALSO READ : Ekiti: Policemen Flee As Hoodlums Attack Station
Uchenna Emmanuel wrote on Twitter:
"Communities should mobilise and pay for security guns and booths for willing youths. To date, I pay security fees in my village monthly or annually for all married men to enable neighbourhood watch personnel to carry out their tasks unhindered.
"Our vigilante men are keeping watch over our homes and properties. We dare not entertain excuses over lackluster complaints. They're tasked to the brim and to deliver. We're more than 200."
Ola Olatide wrote:
"How will foreign investors be encouraged to invest here when everywhere is like a death trap. What the hell are the southwest governors doing about this?"
Rakun Stan wrote:
"This is now close to home. We are in a failed state."
Onuoha Jacy wrote:
"The bandits are everywhere across Nigeria."
Ayo Wande wrote:
"Things are getting out of hands now."
Emmanuel Ayodele Ariyo wrote:
"Welcome to the new Nigeria."
Akintunde Victor wrote:
"When you politicize everything. There is bound to be trouble. Security votes have turned personal pocket money bag money to our executives. Hence leaving largely the security service to the police alone. I hope we re-strategize and reclaim our space from bandits."
Recall that some gunmen on the same day, shot dead a cleric, Reverend Johnson Oladimeji along Igbara-Odo-Ikere-Ekiti road in Ikere local government area of Ekiti state.
Oladimeji, a presiding pastor of Solution Baptist Church Ikere-Ekiti was killed on the highway by gunmen suspected to be kidnappers around 5 pm when he was returning to Ikere-Ekiti after an official assignment in neighbouring Osun state.
The incident comes few days after gunmen suspected to be kidnappers abducted a reverend father, Matthew Dajo, of the St Anthony Catholic Church, in Yangoji village, Kwali area council in the Federal Capital Territory, Abuja.
According to eye-witnesses, the gunmen scaled through the fence of the victim's house while others positioned themselves outside, before entering the reverend father's bedroom and whisked him away.