BREAKING: APC Leader, Tinubu 'Critically Sick', Flown Abroad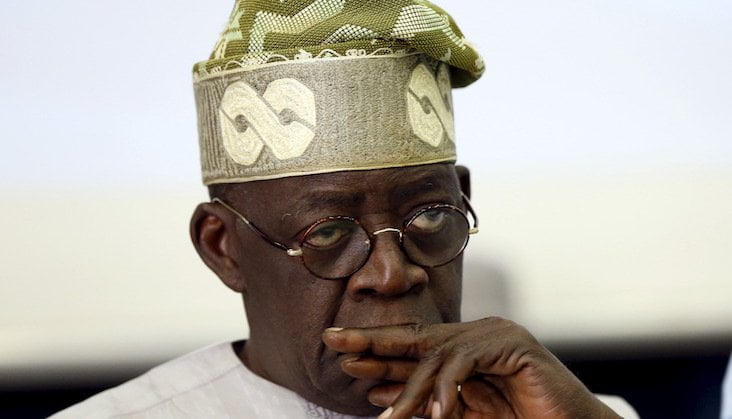 Bola Tinubu is critically sick and has been flown abroad.
NewsOne Nigeria learned that the National leader of All Progressive Congress (APC), Nigeria's ruling political party, Bola Tinubu, is reportedly very sick and has been hospitalized at a hospital in France.
This online news platform understands that Bola Tinubu, who is a former governor of Lagos State, Nigeria's commercial city, has been at a hospital in France before the New Year.
Reports have it that the APC National leader is battling the deadly coronavirus (COVID-19) pandemic which has ravage some countries in the world.
ALSO READ: 'There Was No Planned Sex Party' — Owner Of Demolished Kaduna Restaurant Cries Out, Heads To Court
According to reports, Tinubu, who touted to be nursing the ambition of running for the 2023 Presidential election in Nigeria, left the country some days to Christmas for Paris, France.
Meanwhile, NewsOne Nigeria understands that sources very close to the family made this known that they are not ready to talk on the issue for now.