Abraka: New DPO Holds Security Meeting With Stakeholders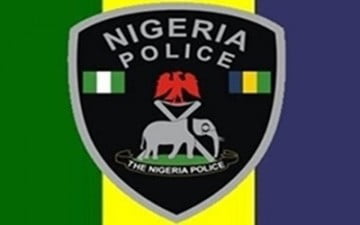 By Daniel Dafe
The new Divisional Police Officer, Abraka Division, SP Ebi Orubiri, has held his first security meeting with members of the Police Community Relations Committee (PCRC), vigilante operatives, President Generals (PGs) and community leaders from the area.
The occasion took place yesterday at the premises of the police station and also had the State PCRC Chairman, Chief Odet Emo in attendance.
Some of the PGs and community leaders present include: Chief Emmanuel Idoghor, PG, Oruarivie Abraka Kingdom; Chief Godswill Onomuefor, representing the PG, Umiaghwa Abraka Kingdom; Chief Jury Ogbemudia, Eku Community; Chief Kingsley Omokri JP, PG, Igun Community; Chief William Akora, PG, Otorho community and Chief Anthony Oghenero, community leader, Igun.
According to a police source, the programme was organized to fine-tune security measures to curb the criminal excesses and reduce it to the barest minimum, adding that issues bordering on the way forward to give the division a facelift were also discussed.
In his welcome address, SP Orubiri thanked those present for responding to his invitation despite their tight schedule.
He commended the vigilante members for complying with the directive of the CP to remain non-partisan, and not come out in their uniforms or with their guns during the just concluded elections.
Continuing, he vowed not to compromise on issues related to crime, nor entertain civil matters, as he vowed to stand for the truth at all times no matter whose horse is gored.
SP Orubiri enjoined everyone to play the role of an informant to the police in the area, noting that the security of the area is everybody's business.
In their remarks, Chiefs Ogbemudia and Omokri expressed satisfaction over the cooperation between the police and the vigilante, adding that this should continue.
According to them, this synergy has contributed to the peace and calm enjoyed in their communities.
On her part, the State PCRC Chairman commended the PGs, vigilante members and PCRC members for their contributions in securing lives and property in the division.
The PG, Umiaghwa Abraka Kingdom while commending the police in the area, solicited for provision of motorcycles to aid the work of vigilante operatives in his area.
Moved by the demands of the DPO, some of those present promised to support the laudable projects of the police division.