DELSU Gets New Deputy Vice Chancellors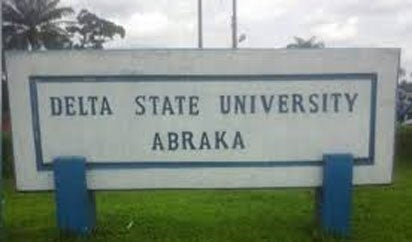 By Daniel Dafe, Abraka
Professor John Igwe and Professor Ochuko Anomoharan have taken over from Professor Austine Asagba and Professor (Mrs.) Grace Ogwu, to hold the positions of Deputy Vice Chancellor (Administration) and Deputy Vice Chancellor (Academic) respectively at the Delta State University (DELSU), Abraka.
Prof. Igwe is of the Basic Medical Sciences, Colleges of Health Sciences, while Prof Anomoharan is the current Head of Department, Physics in the Faculty of Sciences.
They emerged during the 177th regular meeting of Senate held on Wednesday, 17th February, 2021.
According to sources, the Vice Chancellor, Professor Andy Egwunyenga nominated four persons for the positions leaving out Asagba and Ogwu after their first two-year tenure.
This decision, observers believe was influenced by the fact that Asagba and Ogwu still have strong ties with the immediate past Vice Chancellor, Professor Victor Peretomode.
Oasis Magazine (OM) learnt that it is the prerogative right of the VC to nominate persons he deems fit to hold these positions and then an election conducted to determine who emerges.
ALSO READ: Delta: Evwreni Arson Victims Petition PSC Over Unprofessional Conduct Of 2 Police Officers
While Professor Ajaja voluntarily stepped down for Professor Igwe and thus was returned unopposed, election was held for Professor Inoni and Professor Anomoharan, that led to Anomoharan's pick after he won the contest.
As it stands, DELSU is in the hands of scientists, as many await to see the positive impact this combination will have on the institution durjng the tenure of Egwunyenga's administration that is less than two years old.