Keke Rider Allegedly Hacks Refrigerator Repairer To Death In Warri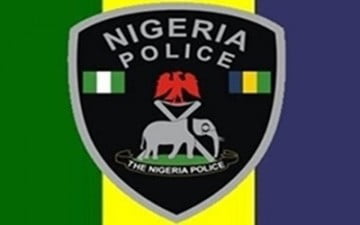 By Ambrose Ologide
Tragedy struck as a commercial tricycle keke rider allegedly hacked a refrigerator repairer to death in Okandeji Street by Ginuwa Junction in Otovwodo Agbassa Community Warri area on Thursday, 16th June, 2022.
An eye witness narrated that a corn vendor was hit by the keke rider in the process of reversing in the mid afternoon of the fateful day.
The accident was said to have triggered a quarrel between the keke rider and refrigerator repairer who was about to patronize the corn vendor when the accident occurred.
It was further gathered that the quarrel between both men resulted to a physical combat.
It further alleged that in the course of the fight, the keke rider allegedly hit the head of the refrigerator repairer with a long hard wood.
ALSO READ: NNPP Announces Kwankwaso's Running Mate
The refrigerator repairer was said to have immediately fell down and rushed to a nearby clinic for treatment.
The refrigerator repairer could not survive the attack as he gave up the ghost few hours later.
The keke rider was said to be among those that rushed the refrigerator repairer to the said clinic for medical attention.
The refrigerator repairer was under treatment when he (keke) left for work probably to come for a check on progress report on the health of the refrigerator repairer.
However when the refrigerator repairer eventually died, the authorities of the said clinic tricked the keke rider (in connivance with some community leaders) to provide some funds for the treatment of the refrigerator repairer.
The unsuspecting keke rider was said to have cheaply fell into the trick.
He was said to be immediately held hostage by the community leaders as soon as he arrived the clinic.
The community leaders wasted no time in calling the police for his arrest.
The Police Public Relations Officer (PPRO) Delta State Police Headquarters, Asaba DSP Bright Edafe confirmed the story.