Fintiri's Political Group Embroiled In Leadership Tussle Over 20 Bags Of Rice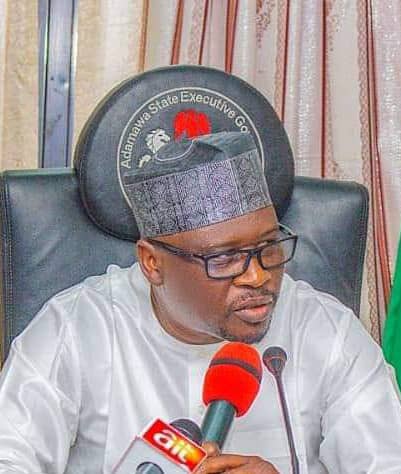 …As Ben Insists He Is Still The ATM Coordinator, No Consensus Reached To Suspend Him
By Tom Garba, Yola
ATM ambassadors, a political group formed to propagate the good ideals of the administration of Rt Hon Ahmadu Umaru Fintiri, the Governor of Adamawa state, is embroiled in leadership tussle over alleged twenty bags of rice given to the coordinator, Benjamin Solomon.
The embattled Chairman of the group, Mr Benjamin Solomon was slammed a vote of no confidence over his administration, termed by group members to lack accountability, competence and transparency.
In a rejoinder to make records straight, Solomon maintained that his so called suspension doesn't stand and he remains the substantive Chairman of the group.
Solomon in a statement made available to DAILY TIMES reiterated that the figure given as the majority during the last meeting was a total lie and a display of illiteracy.
According to Benjamin there was no consensus reached to pass a vote of no confidence as the meeting ended up with disagreement among members that attended.
He said the purported suspension was concocted and sponsored by some few individuals who do not understand that a suspension cannot stand without been guided by the bye laws of the association.
"On what bye Laws are they suspending the coordinator? As a committee regarding the conscripting of the bye laws was set up and mandated under the chairmanship of Felix Samari to draft the bye laws has failed to carry out their responsibility till date.
"Who told them they can pass a vote of no confidence on a leader without clear reason or fact? They alleged that I received 20 bags of 50kg rice sometimes in December last year from the office of the Chief of staff in the name of ATM Ambassadors. I tagged this as being shameful, act of display of hunger, and baseless, as I am equal to the task at my capacity to buy same rice to each one of them.
ALSO READ: JUST IN: Oghara Polytechnic Loses Registrar, Lawrence Umukoro
"I have equally noticed that majority of those making noice in the group are civil servants with no idea what politics is all about. They thought politics is a tribal or Adashe group, I have invested so much in terms of my resources; time, knowledge to make sure the group works for the success of Fintiri's administration but their glutton attitudes is covering their eyes for the mission and vision of why the group is formed," Ben said
He expressed worry that many of those seeking his removal don't even have the time or resources to invest to build the ATM Ambassadors movement, rather they are busy building their civil service career.
"They are moved by their personal ego, selfishness, ethnicity bigotry and also motivated by some individuals who want to hijack the platform for their personal political interest.
"Shamefully enough, they alleged that their action was moved by my desire to join the APC. This is totally an action of character defamation, as I am completely a PDP member and a grassroot politician with full allegiance to the ATM Governor and the future President, Alhaji Atiku Abubakar (Waziri Adamawa) and currently vying for the vacant office of the State Youth Leader of our great party the PDP.
"They also alleged that I received money from the Governor in the name of ATM Ambassadors. This is also shameful, baseless and a total display of ignorance to political issues," he added.